Order the 2020 Eurekana yearbook today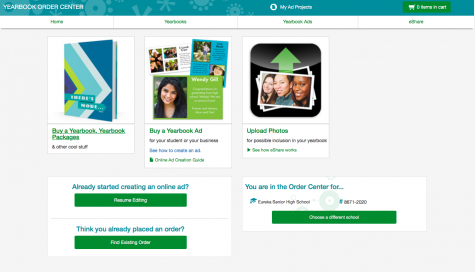 The 2020 Eurekana yearbook is available for order.
Click here to order. Then enter "Eureka High School" and select the correct school.
After you have confirmed the school, click "Buy a Yearbook." There, books, shipping options and nameplates are available for order.
The price of books will go up each quarter, so order yours today!