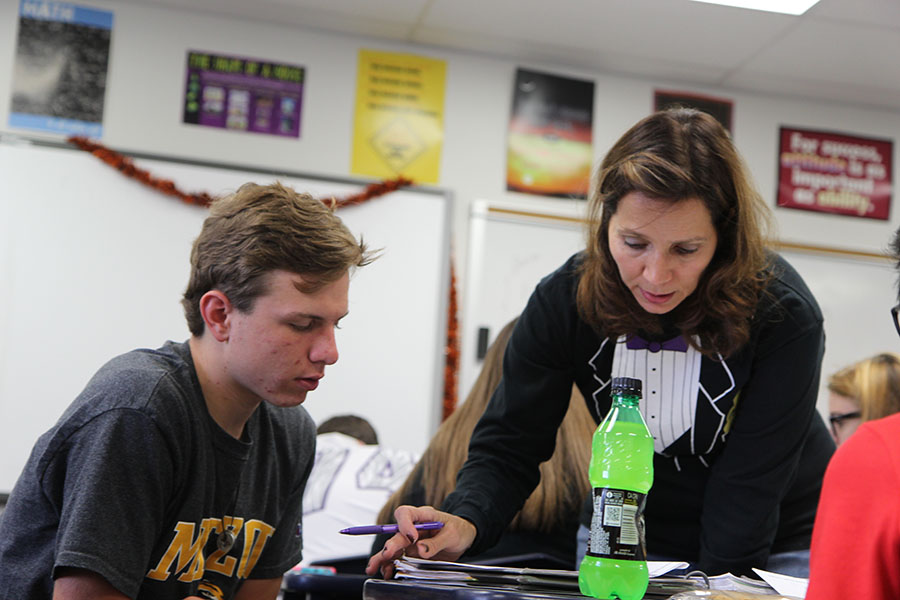 Cynthia Sieloff
Cynthia Sieloff began her teaching career as a substitute teacher for everything K-12. She later went on to teach technology at Wildwood Middle School for two years and then came to EHS where she has served as a math teacher for 13 years teaching Geometry and Honors Algebra 2.
"She's always eager to help all of her students," Katherine Baremore, Geometry student, said. "She's always willing to help them no matter what it takes."
Favorite part of teaching
"Teaching and explaining math to high schoolers," Sieloff said. "This has been my favorite job ever."
EHS experience
"The students are amazing," she said. "The teachers are phenomenal to work with."
Favorite EHS memory
"Having my daughters here but also the math department," Sieloff said. "And the students in Cat Pound."
What she learned
"This generation is amazing," she said. "We're going to do great." Sieloff said.
When she isn't in the classroom, she's almost always found in the Math Ac-Lab helping all students.
She's so nice and such a good teacher," Madison Woehlke, Geometry student, said. "She's always there to help."
She always made sure each individual student received the help they needed.
"I'm pretty slow in Algebra, so she's taken time to work with me personally," Ethan Masek, Honors Algebra 2 student, said.
Sieloff plans to substitute teach, volunteer wherever and whenever she can and travel.