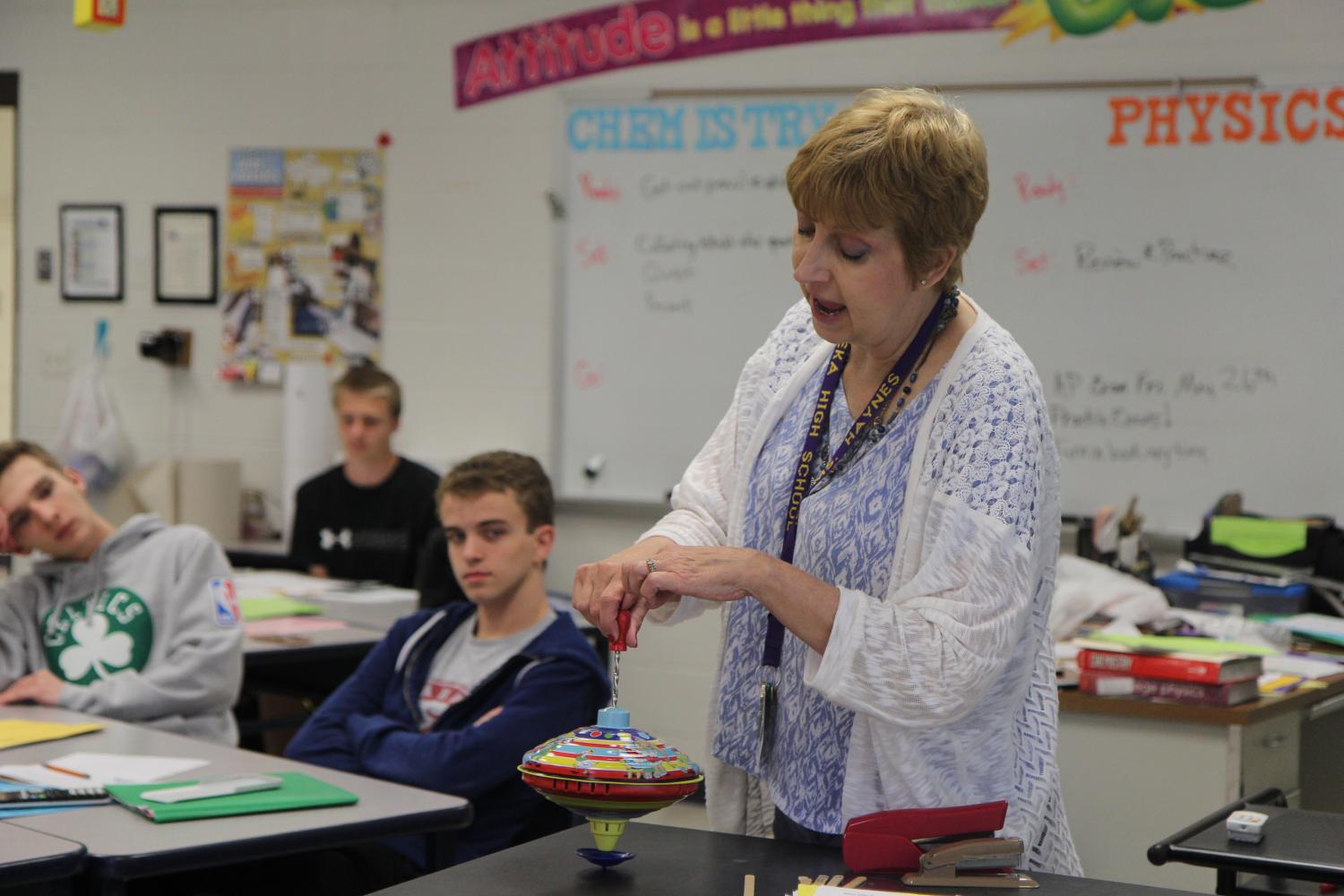 Gail Haynes
Gail Haynes has been teaching for 27.5 years. She originally started in California then taught in the Hazelwood School District. After taking off a few years to spend time with her kids, Haynes resumed teaching and begins at EHS as an AP Physics and Chemistry teacher.
"I just feel the joy of helping students learn," Haynes said.
As she wraps up her career, she finishes her 11th year at EHS.
"She is willing to put time and effort into any student who wants to learn her subject," Anna Grahlherr, AP Physics student, said.
Grahlherr is not only Haynes' student, Grahlherr serves as Haynes' student aid, as well.
"She's a good teacher," Trevor Kessler, AP Physics student, said. "She cares."
Favorite part about teaching
"When the light goes on, when they get something that's been hard for them," Haynes said.
Favorite EHS memory
"Six Flags Day, we were on the Batman ride," Haynes said. "I was with some students, and they saw some students in the front of the line from the school and they yelled out 'E-U-R!' and the people in the front of the line yelled out 'E-K-A!'"
What she has learned
"So many things," Haynes said. "I've learned a lot more science than I ever thought I would know."
Haynes has always been there for her students and pushes them to the highest possible level of success.
"Mrs. Haynes has definitely made me a better person," Grahlherr said. "I had a hard time focusing in class, but being her student aid has really helped me learn physics."
Haynes has left her mark on Grahlherr and other students at EHS.
"She's an amazing woman," Grace Frauenhoffer, AP Physics student, said. "She has so many health problems, but she's pushed through them. I think that's really admirable."
Haynes has big plans for after retirement; in July she is going to Switzerland and in August she is going to Hawaii.