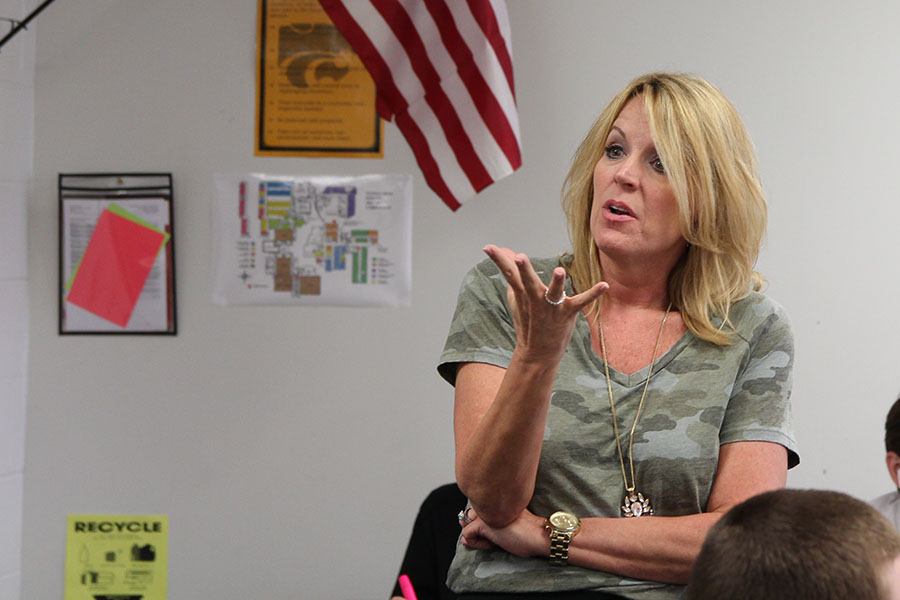 Madeline Kennedy
Kennedy taught both AP Psychology and Psychology.
"She definitely takes her time to make sure that I know the material, and–even though this is her last year–she really wants us to succeed," Sophia Chellappa, AP Psychology student, said.
Kennedy shared her enjoyment of the subject with her students.
"She is really passionate about psychology," Maura Ayres, Psychology student, said. "I loved her this semester."
Ayres and Kennedy often discussed the current topic in class going deeper into the subject.
"I don't know the teacher who's replacing her, but it'll be a tough person to replace because she's really cool," Jack Moran, Psychology student, said. Moran originally signed up for the class unsure of what he was getting into but now has cultivated his interest in the subject and is enrolled in AP Psychology for next year.
Kennedy declined to be interviewed.