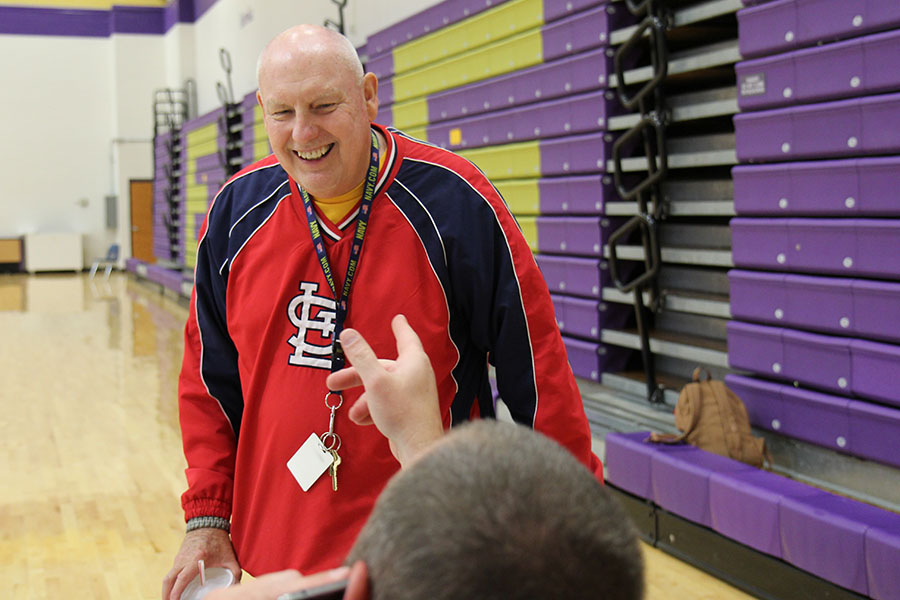 Steve Wilson
Steve Wilson, known by most as Wilson, has been a hall monitor at EHS for 17 years. Wilson is seen every morning greeting students near the Welcome Center, always joking around and having fun.
"He can just bring up anyone's day at any point in time," Ryan Sander (10) said. "Eureka will miss his personality and his spirit."
Favorite part of EHS
"The kids," Wilson said. Whether it's hurling a ball at them in the morning or repelling their "happy birthday" comments, Wilson always engages with the students.
Favorite EHS memory
"They're all good," Wilson said. It was difficult for him to recall a particular day because every one of them brings a new memory.
What he has learned
"Everybody is special and has great potential," Wilson said.
Wilson spread his laughter and smiles throughout school as he roamed its halls.
"He has good energy and vibes," Audrey Brown (9) said. "It helps everybody have a better morning."
Wilson loved to have fun. Whether it was dressing up as Donald Trump for Geriatric Day or cracking jokes with the students, he always managed to put a smile on others' faces.
"Everybody has fun when he's joking around," Elizabeth Handrigan (11) said. "It'll be weird not having him here."