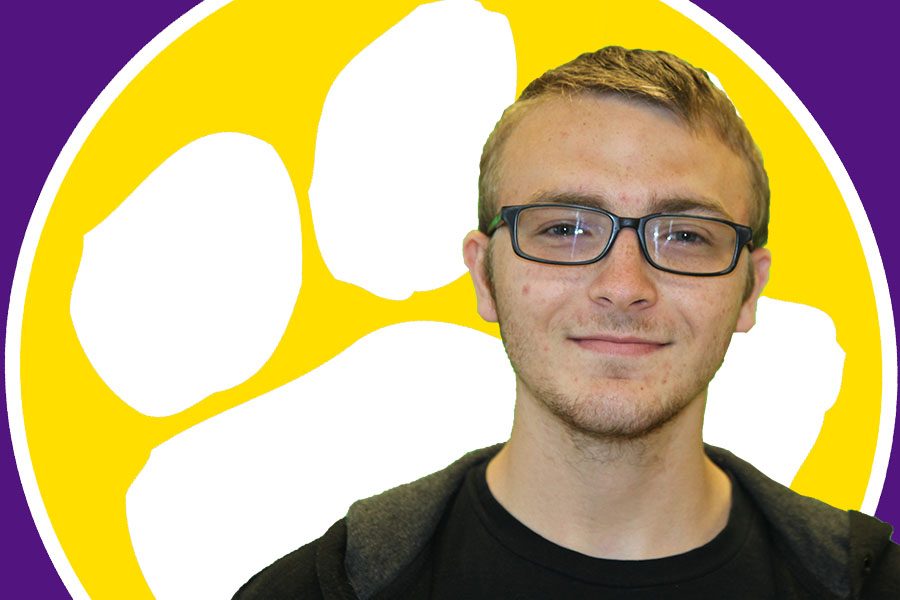 This is Brennon's second semester on Digital Media Production and his third semester in the program. You can follow him on twitter @bkaighinEHS_hub.
Brennon's hobbies include drawing, playing video games and playing Dungeons & Dragons. A fun fact about him is that he works at Kohl's.
Brennon would like the world to know that things should never be just about money; do something because you want others to enjoy it.
His dream job is to be an Indie Director or Producer.
Brennon Kaighin, Eurekana yearbook staff and Broadcast News staff
May 24, 2017
May 15, 2017

A leader's look: Farewell

(Story)

May 08, 2017

A leader's look: Eurekana Yearbook

(Story)

Apr 24, 2017

A leader's look: Environmental Club

(Story)

Apr 17, 2017

A leader's look: Best Buddies

(Story)

Apr 10, 2017

A leader's look: HOSA

(Story)

Apr 03, 2017

A leader's look: E2

(Story)

Mar 27, 2017

A leader's look: Spanish trip

(Story)

Mar 06, 2017

A leader's look: NHS

(Story)

Feb 27, 2017

A leader's look: Prom Committee

(Story)

Feb 21, 2017

A leader's look: Chess Club

(Story)

Feb 13, 2017

A leader's look: Key Club

(Story)

Feb 06, 2017

A leader's look: Photo Club

(Story)

Dec 19, 2016

A leader's look: Renaissance

(Story)

Dec 12, 2016

A leader's look: Speech and Debate

(Story)

Dec 06, 2016

EBN: Building a better community

(Media)

Dec 05, 2016

A leader's look: Quiz Bowl

(Story)

Nov 21, 2016

A leader's look: Nintendo Club

(Story)

Nov 07, 2016

A leader's look: Etc

(Story)

Nov 01, 2016

A leader's look: Magic The Gathering

(Story)

Oct 24, 2016

A leader's look: Political Roundtable

(Story)

Oct 17, 2016

A leader's look: GSA

(Story)

Oct 10, 2016

A leader's look: Robotics

(Story)

Oct 03, 2016

A leader's look: Sparkle Squad

(Story)

Sep 19, 2016

A leader's look: Art Club

(Story)

Sep 12, 2016

A leader's look: FCA

(Story)