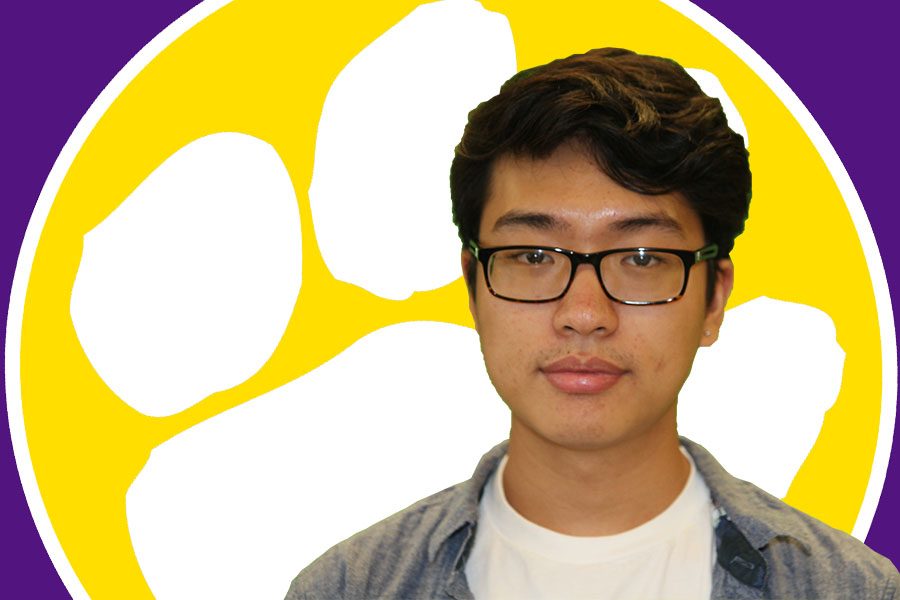 This is Seth's second semester on Digital Media Production and his third in the program. You can follow him on Twitter @slarsonEHS_hub.
Seth's hobbies include playing video games and playing music. He likes to stay updated on new technologies, movies and other pop culture-esque things.
Seth is involved in Quiz Bowl, Nintendo Club and NHS. He also plays in his church's Praise Band. A fun fact about Seth is that he plays bass guitar and guitar.
He is really passionate about eSports and would like to spread the word about it to others to help it grow. Seth's dream job involves anything within the video game industry or working with eSports.
Seth Larson, Eureka Broadcast News staff
May 15, 2017

A leader's look: Farewell

(Story)

May 08, 2017

A leader's look: Eurekana Yearbook

(Story)

Apr 24, 2017

A leader's look: Environmental Club

(Story)

Apr 17, 2017

A leader's look: Best Buddies

(Story)

Apr 10, 2017

A leader's look: HOSA

(Story)

Apr 03, 2017

A leader's look: E2

(Story)

Mar 27, 2017

A leader's look: Spanish trip

(Story)

Mar 06, 2017

A leader's look: NHS

(Story)

Feb 27, 2017

A leader's look: Prom Committee

(Story)

Feb 13, 2017

A leader's look: Key Club

(Story)

Feb 06, 2017

A leader's look: Photo Club

(Story)

Jan 31, 2017

EBN: It's all write: The science initiative

(Media)

Dec 19, 2016

A leader's look: Renaissance

(Story)

Dec 12, 2016

A leader's look: Speech and Debate

(Story)

Dec 05, 2016

A leader's look: Quiz Bowl

(Story)

Nov 21, 2016

A leader's look: Nintendo Club

(Story)

Nov 18, 2016
Nov 07, 2016

A leader's look: Etc

(Story)

Nov 01, 2016

A leader's look: Magic The Gathering

(Story)

Oct 24, 2016

A leader's look: Political Roundtable

(Story)

Oct 17, 2016

A leader's look: GSA

(Story)

Oct 10, 2016

A leader's look: Robotics

(Story)

Oct 03, 2016

A leader's look: Sparkle Squad

(Story)

Sep 26, 2016

A leader's look: Student Council

(Story)

Sep 19, 2016

A leader's look: Art Club

(Story)

Sep 12, 2016

A leader's look: FCA

(Story)