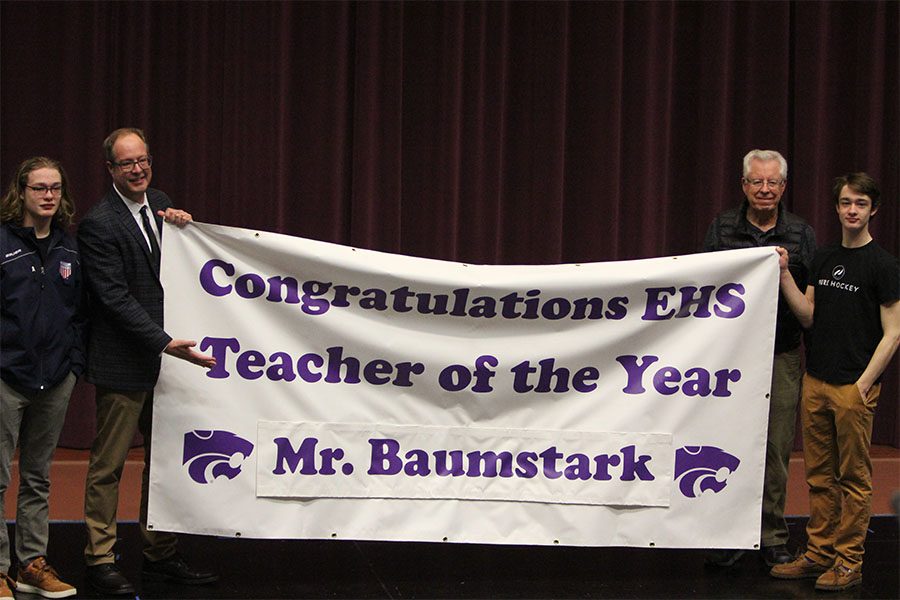 EBN | 2018 Teacher of the Year
The EHS Teacher of the Year Committee announce that Gary Baumstark won Teacher of the Year at a meeting open to the public before school, Feb. 26.
Students, parents, administrators and fellow teachers could nominate a teacher for T.O.Y., Dec. 1-Jan. 5. Teresa Yakel, Teacher of the Year committee member, distributed the form to all students through their school emails.
Then, a committee read through each nomination and narrowed the list down to five finalists. Lastly, teachers received a ballot via email that contained a bio, photo and quotes from the nomination forms for each of the five finalists. Feb. 12-16. That teacher vote determined the winner.
Baumstark teaches Language Arts 9, AP Language Arts and Science Fiction Literature. Baumstark will join a pool of the other schools' finalists from which a Rockwood Teacher of the Year will be determined. That person will go on to compete for Missouri Teacher of the Year.
Meet the finalists.