MASK OFF: Students protest Rockwood's continuation of mask mandate despite AG's cease and desist
After Missouri Attorney General Eric Schmitt sent a letter to local Missouri health agencies and school districts Wednesday, Eureka students responded by protesting the district mask mandate, Dec. 9.
The situation began Dec. 7, when Missouri Attorney General Eric Schmitt announced a judgment stating, "…state law does not delegate authority to school officials to issue mask mandates, quarantine orders, or other public health orders. Your school district should stop enforcing and publicizing any such order immediately."
On Dec. 8, a cease and desist order was sent to Ricker, demanding Rockwood immediately drop the mask mandate, or legal action would be taken.
Then, in a Dec. 9 email, Sink relayed the message to staff that there is no immediate changes to district and EHS mitigation strategies and protocols, "While we respect the Office of the Attorney General and understand and appreciate any and all concerns of our students and parents, our district attorneys assure us that the district does have the authority to make needful rules and regulations to protect Rockwood students and staff (Missouri statute 171.011); therefore, at this time, there are no immediate changes to our district and EHS mitigation strategies and protocols."
Some students arrived at school Thursday without masks on and passing out information to other students. Packets stating, "Stand your ground against Rockwood's illegal mask mandate! #Eurekastrong," with the attorney general's letter attached were passed out before school, encouraging other students to take the same stance.
Students were asked to put masks on, and when they refused, were escorted to the Professional Development room inside the school.
The Bugle was not allowed access into the room during these discussions, but students within the room said that they presented their points of view to administrators and asked questions, as administration did the same. Disciplinary action was not taken against the students who were in protest, but they were told that they can either put their mask on and return to class, or go home.
"The options they gave us were to 1, put our masks on, go back to class, and pretend like this never happened, or two, give us to the end of lunch to come up with ideas and if we still refused to put a mask on then we have to go home and it'll count as an absence even though we're trying to stand up for our freedoms they're basically making us go home," Kiley Krueck, 10, said. "We can't go to activities after school, we can't go to sports after school, they're not giving us an option. They say that they're on our side, but they're acting the complete opposite because they're not doing anything about it. They're just pitying us until we make a decision to either go back to class or we're sent home. It's insane. We've been doing this for almost 2 hours now – just going back and forth – and nothing is getting accomplished."
Around 20 students were in the room, but the number continued to grow as more students joined the protest.
The sentiment shared in the room was that the issue was much bigger than just mask wearing, instead they felt their rights were being infringed upon through the district's acts.
"It was us expressing our freedoms, our rights and all of that. We feel like our rights are being infringed on," Will Nelson, 12, said.
While the room was dispersed and forced to make their decision by the beginning of AcLab, around noon, future plans were made for students to continue to fight for the issue.
Next Tuesday, some students who took part in the protests said they are meeting with administrators during AcLab to further discuss masks at Eureka. Others have also planned to attend the board meeting in protest of masks, and some have planned to give a presentation to the board during patron comments.
"I don't think anything is getting accomplished in[the conference room]. They're just going back and forth and just talking, and talking. I think that it would be a better use of my time to get a presentation ready for the board meeting than to just sit there and listen to a bunch of kids who just aren't really that mature about it. They just want to sit outside and protest, that's their goal, that's not my goal," Mason Mayer, 12, said. "Both Arledge and Sink have both said the best option would be to go to the board meeting and create a presentation."
At this time, building administrators are limited in the action they can take, as the mandates are board decisions.
"At this time, building administration are simply following through on what we were asked to do as far as the Rockwood mandate and to hold that and have kids be accountable for that," Senior principal, David Arledge said.
He also stated that disciplinary measures that would be taken against students who refused to mask up would be dealt with on a case by case basis, as well as whether or not students who left today would have excused or unexcused absences.
The situation will continue to develop, as some claim that Ricker and other officials are meeting to discuss the issue.
Leave a Comment
About the Contributors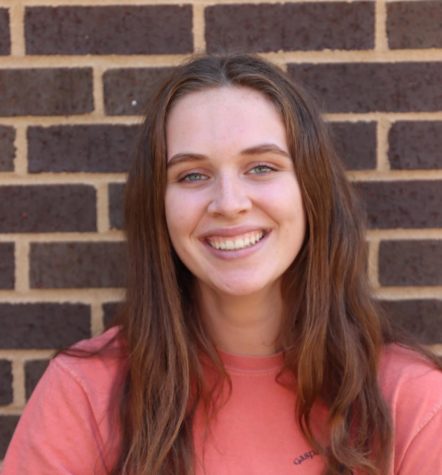 Grace Walton, Editor-in-chief
Grace is editor-in-chief and this is her third year on staff. Outside of The Bugle, she is involved in Speech and Debate, National Honor Society and E!CREW....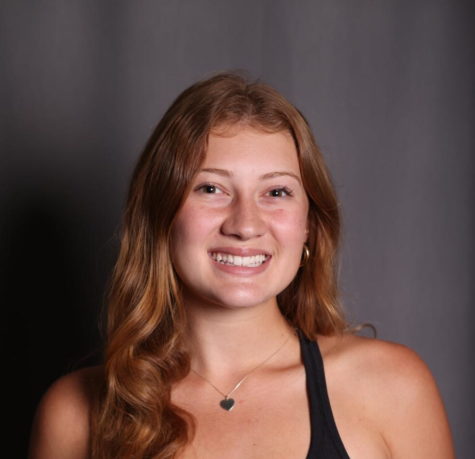 Ali Pate, editor-in-cheif
Ali Pate is a senior and this is her third year on staff. Outside of journalism, she is involved in Student Council, National Honors Society, Fellowship...