Arata retires
Beginning Jan. 1, Eureka band director and Inspector General for his unit in the Air National Guard John Arata was deployed to McGuire Air Force Base in New Jersey to assist in the relocation of Afghan refugees. Arata was initially meant to return on Feb. 28, but in mid-February, his deployment was extended until April 15.
On Thursday, March 18, Arata announced his retirement from his job as head band director after working for over 20 years at Eureka High School.
Arata's retirement announcement came through an email to the band the day before spring break.
In his email, he thanked the band and parents for their support of his deployment and explained that he was appointed to an indefinite assignment.
Arata called his new assignment a 'professional crossroads' for him, requiring him to end his time at Eureka High School.
"The Eureka High School Band program has been the most important part of my career," Arata wrote. "Working with you has been a key part of my personal identity for almost half my life. I have learned about dealing with success and recovering from disappointment. I've learned to work hard and how to work with others. I've learned that there is 'an art' to everything you do: don't just play the notes, try to play them all really, really well. I've learned a lot about life through music. I hope you have, too."
French horn player Molly Whalen, 11, thinks it's going to be difficult for anyone to fill Arata's shoes.
"I think it's going to be hard for a new band teacher to build the connections with us that he had because he raised us all from middle school," Whalen said.
Drum major and alto saxophone player Aurora Smith, 11, was very upset when she found out about Arata's retirement.
"I am definitely glad that he is doing something that is important to him. He takes his duty to our country very seriously, so I think it's great that he has the opportunity to do that, but I'm definitely going to miss him," Smith said.
Leave a Comment
About the Contributor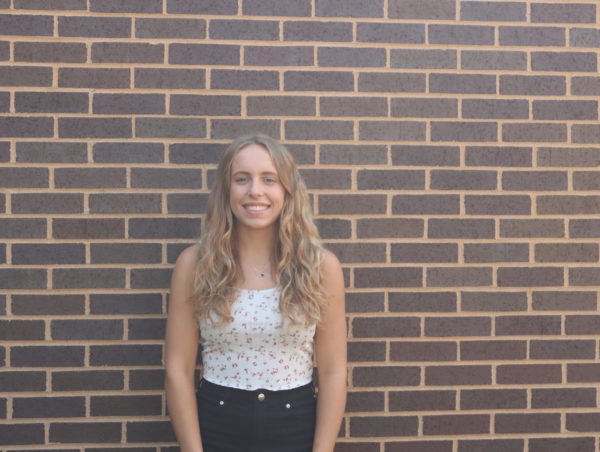 Claire Rickles, News Editor
Claire Rickles, News Production


Grade: 12th

Years on Staff: 3 years

Hobbies: Playing guitar, baritone, and ukulele, learning new instruments,...