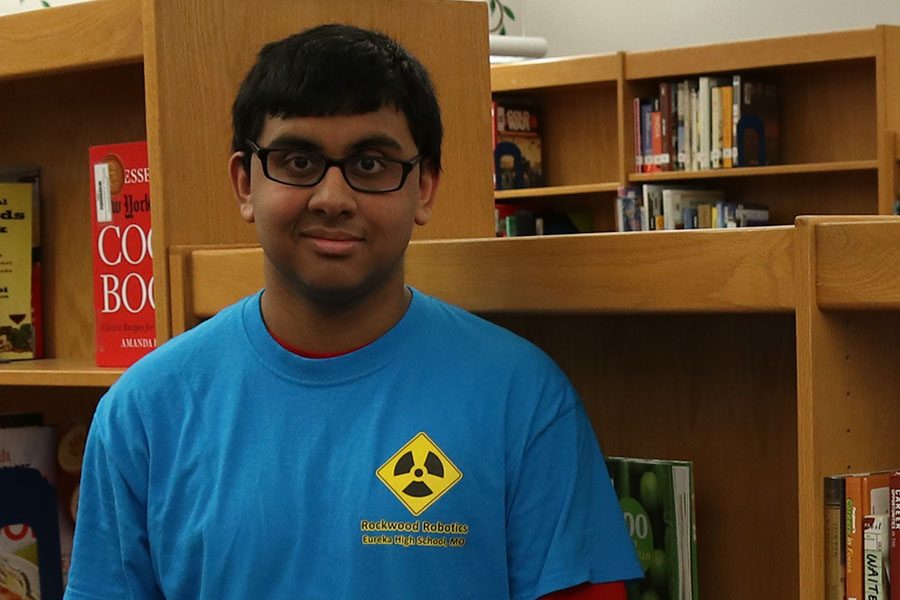 Mr. Robotics: Rohan Rai
"I deserve to be Mr. EHS because I can reach to people's emotions. I can make them feel something with my poetry. I actually wrote a little poem just for this. It goes:
Roses are red. Violets are blue.
Vote me for Mr. EHS. That's what you should do.
Everyone was really reluctant about wanting to be Mr. Robotics, but I thought it would be a pretty fun thing to do, so I kind of just jumped on board . It's been a blast ever since. I think it's pretty cool that I'm the only junior in the competition. I don't really feel intimidated or anything. A lot of the other guys are welcoming. It's been a really nice atmosphere. It's competitive, but in a friendly sort of manner. The fact that we can be supportive to the cause of making a great show."
Click here to vote on who you think will win Mr. EHS.