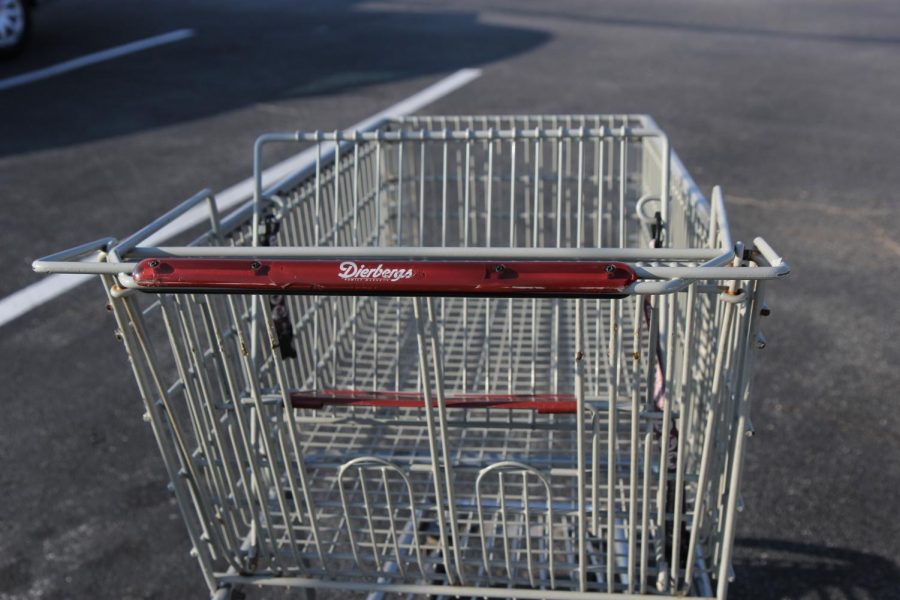 Assessing and adjusting
I visited Plato's Closet, Goodwill and Savers to find clothes for this project. I also bought one item from a facebook seller. Each of these are local sources for finding inexpensive clothing.
While I found five pieces that fit the aesthetic I was looking for, I had some obstacles with the fit of the clothes.
It is extremely difficult to accurately measure clothing for another person's body, especially when shopping for second-hand or used clothing.
I initially bought a pair of jeans for her that had the right waist measurement, but the hip and inseam were off, which made them too long and tight to be comfortable. Another problematic part of this project was that I bought a skirt on facebook that was the right sizing for Sarah, but the measurements of the piece did not fit her appropriately.
Lastly, we are both busy, so coordinating schedules was difficult. We ended up meeting and driving to our local Dierbergs to do the photo shoot. One set of photos was in a shopping cart, which was obviously challenging, as we had to utilize several objects to stabilize the cart.
"We were literally in the Dierbergs parking lot, taking photos with a shopping cart, so we got a few looks," Sarah said. "There were some issues with getting into the cart and then making sure it was steady. We had to do a lot of problem solving."