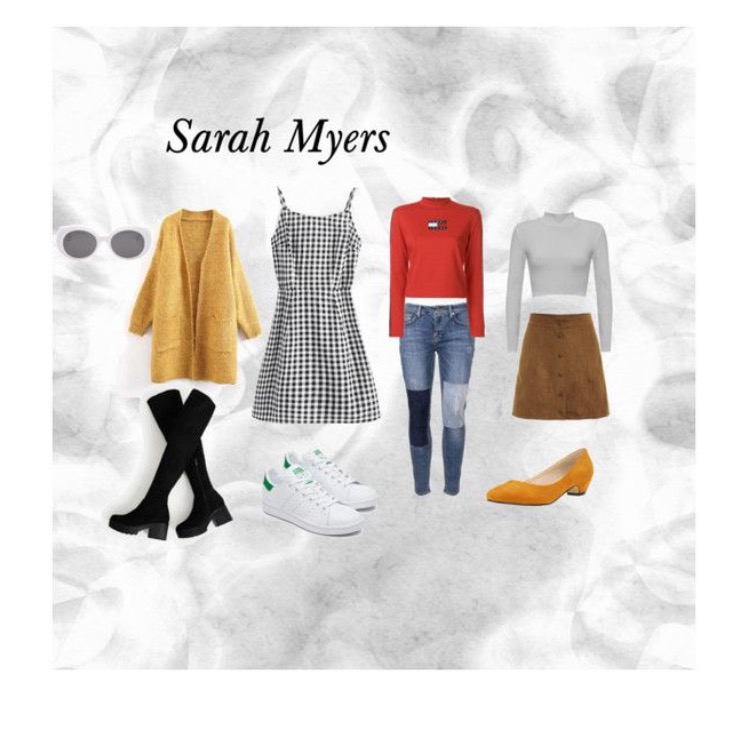 Client meet
Sarah Myers is the editor-in-chief of all three EHS-hub staffs: the EHS-hub, EHS-hub Broadcast News and the Eurekana yearbook.
I talked to Sarah about her goals for this project as well as the way that she dresses. "I like to be very comfortable. I love comfortable clothes, and I always take that into account," Sarah said. "I like neutral colors with some pops of color."
We then set goals for the way that she would like to be perceived and work towards altering her style for a short period of time in order to change the way that she is viewed.
Since she is charge of so many peers, she wanted to be personable and approachable while professional.
"My style varies and it is always changing," Sarah said. "I don't feel like it's necessarily one specific category."
I talked to some of Sarah's friends and classmates about how they view Sarah based on her style.
"Sarah always dresses really cute and trendy," Chloe Tomschin (12) said.
This sentiment was echoed by many of those who know her.
"Sarah is pretty fashionably inclined," Pardue said. "She dresses up nicely."
Sarah wanted to experiment with her style. Her style is generally comfort-focused and trendy. She uses a canvas of neutrals to showcase accessories and statement pieces. My inspiration for Sarah came from a social-media influencer named Danielle Carolan whose style Sarah admires.
I spent some time scouring Carolan's Instagram to find inspiration for the pieces that I wanted to get for Sarah. Rather than blatantly copying Carolan's style, I decided to take some elements of her aesthetic and blend them with Sarah's love of comfortable clothing and casual trendiness.
"I thought it would be cool to play around with my style because it's not a set thing," Myers said. "It always changes."
For this experiment, I had a budget of $20.