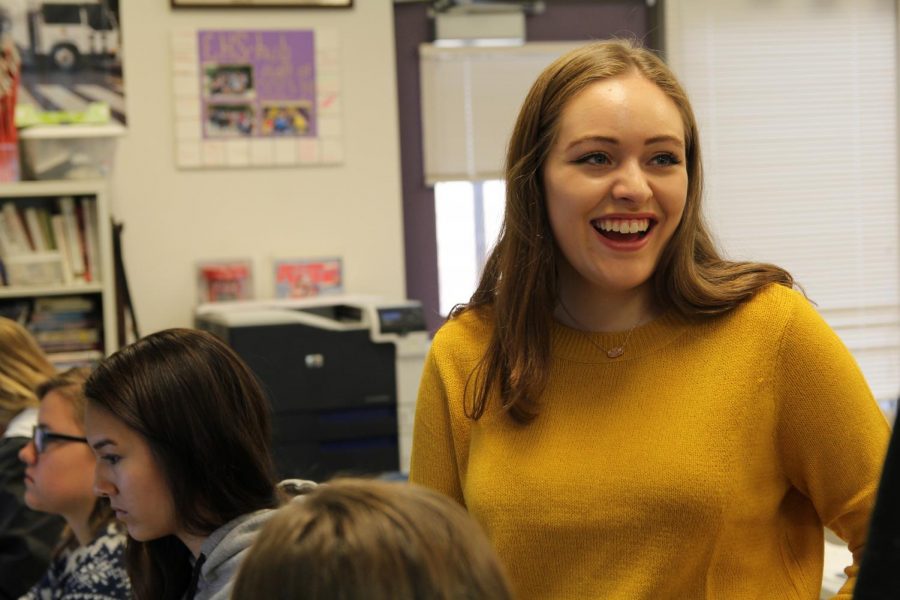 Overview
"The stereotypical thing is that people who dress in Polo shirts and khaki pants are scholars whereas people who wear Nike pants and Nike shirts are athletes," Kai Pardue (12) said.
Appearance, style and presentation are universal concepts that affect the way people perceive themselves and others perceive them.
"People who wear formal clothes describe themselves as more competent and rational whereas people who wear casual clothes describe themselves as more friendly and laid-back," according to a study by Columbia University.
"Style gives you an idea of what someone's personality is based on what they're wearing," Elizabeth Handrigan (12) said. "It's a way to express yourself."
For this project, I partnered with Sarah Myers (12) to set and reach her personal goals regarding presentation and style. I styled Sarah on a budget and documented the entire process.
The way that people perceive themselves and others is affected by the way that they dress.
To help me find a vision for my project, I spent some time with Sarah to find inspiration for the pieces that I wanted to get for her. Rather than blatantly copying the style of influencers like Danielle Carolan, whom Sarah admires, I decided to take some elements of her aesthetic and blend those elements with Sarah's love of comfortable clothing and casual trendiness.
Once I had a general idea of the type of style that would work for Sarah, I made a Polyvore collage of different pieces that fit this aesthetic, so that I would have an at-a-glance guide for when I was out shopping.
Finally, I took Sarah's measurements and sizing, so that I would have an idea of what should fit her.
I had a relatively small budget but still wanted to put together at least two outfits for Sarah, so I decided that thrift shopping would be the most effective.