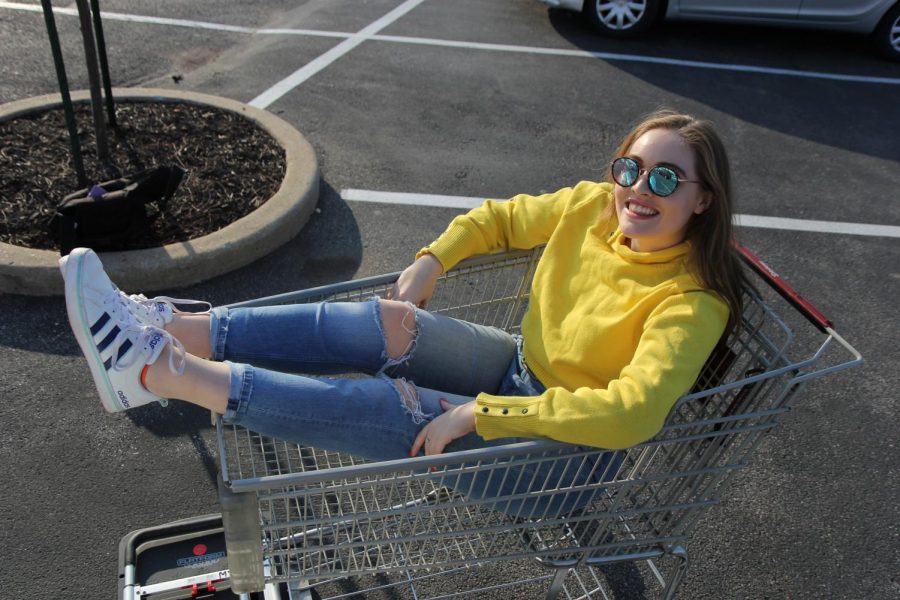 Post-hijack
I bought two sweaters for Sarah, which fit her nicely. One was a white turtleneck and the other was a gold Tommy Hilfiger. I paid $6 for both of the sweaters, one was $2 and the other was $4.
I also bought a pair of sunglasses for $1. I originally bought a pair of jeans and a skirt for her that were each $8, but neither of them fit her comfortably, so I didn't use them in our photo shoot.
Sizing charts are typically vague and not exact, which makes shopping for someone else nearly impossible.
Each of these items not only fit Sarah's personal style preferences but also matched the inspiration that we had pulled from Danielle Carolan. For example, the gold sweater was modeled after this photo, and the sunglasses that we used were inspired by this photo.
Although Sarah was initially a bit skeptical about how much she would like the results of this project, after shooting, she was fully on board.
"What I feel comfortable in doesn't always match what other people would put me in," Myers said, "But I really enjoyed this experience, and I thought that it was interesting to have someone have a vision of something I could wear and then to see how that played out in the end."