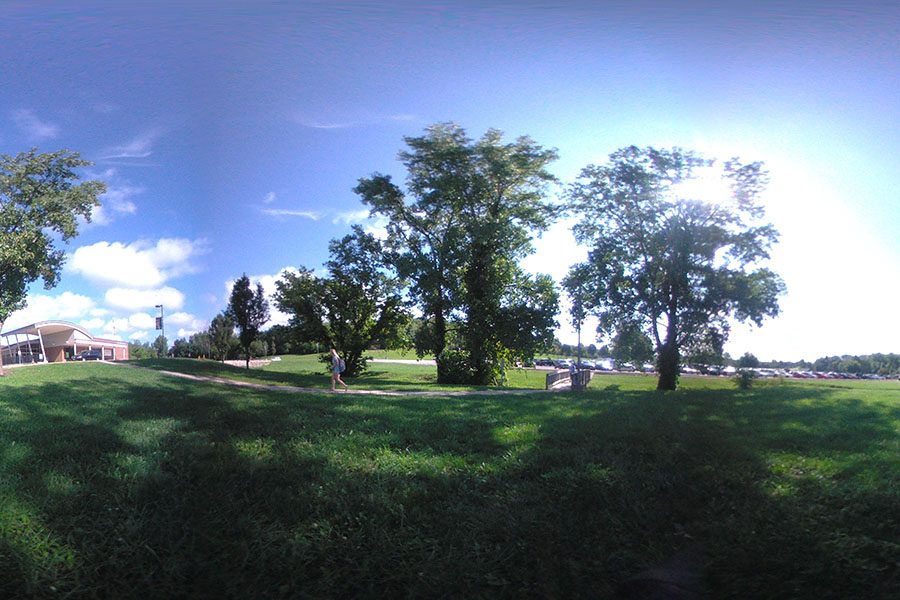 Stage Two: Erasing the green
Stage Two will begin in late September and continue through mid-November. Traffic in the lot will revert back to the original flow from last school year.
The trees, bridge and creek that run in front of the school will eventually be paved over.
The paved area will become new parking spaces. The number of spaces is unknown but will be used by faculty for the remainder of the 2018-2019 school year.