Rockwood Calendar Proposal
The Rockwood School District goes to school for longer than any other Missouri school district, is it time for a change?
After two years of a changed calendar school year,
Rockwood School District teachers and administration
have collaborated to make an improved calendar for
the 2023-2024 school year that plans to have students
out of school before Memorial Day Weekend.
This change has been in the works for a little over
a year after the state of Missouri changed their laws
on school hour requirements. Director of Human
Resources, Tracy Edwards, specifies that Rockwood
had to change their calendar year two years ago, and
that despite the change, the Rockwood School District
still aligns their days very closely with other school
districts.
"We had to change 2 years ago because the state
implemented a law requiring us to not start so many
days before Labor Day, but we are closely aligned to
most St Louis school districts," Edwards said.
The Bugle looked at various Missouri District
Schools calendars and learned that the Rockwood
School District goes to school for the longest period
of time and fully completes and exceeds the required
174 days by an extra week and a half. In comparison
to other school districts in the Missouri area such as
Parkway Schools who only go to school for the exact
required amount.
Along with getting out before Memorial Day weekend, the calendar proposal also includes a reduced
amount of late start and professional development
days to make sure that Rockwood stays within the
required 1,044 hours.
With the proposed changes to the school calendar year, students in Rockwood will have the same
number of attendance days and teachers will have the
same number of contract days.
"Both years we are just shifting days so the school
year ends before Memorial Day, a request by all stakeholders so hopefully there will be only advantages
to the calendar proposal,¨ Edwards said. ¨Students
have the same number of days in attendance and
teachers have same number of contract days."
Rockwood students, however, still ask the question:
why do we go to school longer than anyone else?
The extra week and a half of academic days are not
subject to change despite the revoking of some half
days and late starts, which means that the Rockwood
School District is still surpassing the required days,
and will continue to in the future.
Leave a Comment
About the Contributor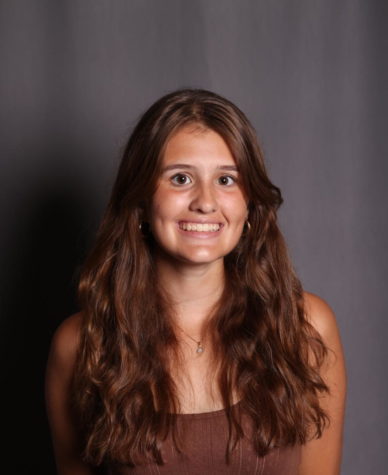 Sophia Brummond, reporter
This is Sophia's second semester on staff. Outside of The Bugle, she is involved in STUCO and etc…, and plays for Eureka's Field Hockey team. Outside...