Parting Ways
Assistant Principal Daniel Thoman announces retirement
All good things must come to an end, and unfortunately for the Eureka High School community, Assistant Principal, Daniel Thoman, has decided to retire after 21 years of working for the district.
"It's just that time," Thoman said, "There are several reasons, this is my 32nd year in education, and you reach a point where we have to make the decision to enter our retirement system."
Although Mr. Thomans time at Eureka has come to an end, he promises to remain involved with sports and various activities.
"[I feel] it's time after all these years that I really need to step back and let a younger person take on the task so that I can spend more time with my family," Thoman said.
Mr. Thoman expressed his excitement to spend time with his family amongst other things he enjoys doing, such as hiking and traveling. He also expressed his sadness in leaving the community.
"The kids here feel like the kids I grew up around, so I felt really at home here with the kids, the staff and the community," Mr. Thoman said. "Not a day goes by that I don't enjoy waking up and coming here [to work] in my job."
It is undeniable that Eureka will greatly miss Mr. Thoman, the school community will undoubtedly feel the absence of his school spirit.
"It becomes your family, you're gonna miss those conversations and laughs you have everyday with the people you work with and with the kids you see everyday, I'm going to miss being around a lot of people," Thoman said.
Whether it's in the grade level office or as a supervisor at football games, Mr. Thoman never failed to show up for his community in big ways and as a result, his time and effort will undoubtedly leave a lasting impression on the culture of Eureka High School.
Leave a Comment
About the Contributors
Lucy Knerr, reporter
Lucy Knerr is a junior and this is her first year on staff. Outside of journalism, she is a part of girls' field hockey and girls' lacrosse at Eureka....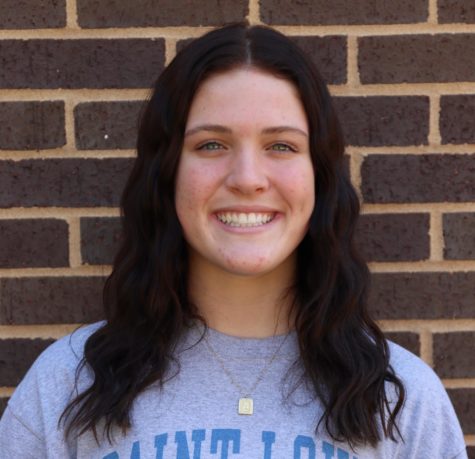 Audrey Watson, social media editor
Audrey Watson is a junior and this is her second year on staff. Outside of journalism, she is a member of National Honors Society, Eureka Broadcast Network,...