Troubles In The Deep End
Dive deep to learn about the pool's problems that members of the Swim and Dive team face
Eureka's aquatic program has produced numerous state contestants and champions, and they have done all of this while having the oldest pool in the Rockwood School District. Members of the Girls' Swim and Dive team are highly aware of the pool's issues that have come with its old age.
Aleksa Roark, a senior swimmer, believes that the pool's many issues create a dangerous environment for athletes.
"The leveling of the pool ground is so beyond repair that a ton of water can pool into the little dips in the walkway, there have been many wipeouts by not only our swimmers, but swimmers that come for meets," Roark said.
Swimmers strongly believe that the pool needs to be renovated and issues need to be addressed.
"The pool just plain looks bad. It's old and outdated. The ceiling is green. It's embarrassing to have other teams over for home meets," Elise Humes said.
In addition to its appearance, members have also complained about the pool's air quality.
"There's something wrong with the air filtration/AC in both the pool and the locker room, in the pool, it gets very hard to breathe unless we leave the door to the outside open, and in the locker room, there's simply no AC," Humes said.
The swimmers feel that their environment is not suitable and desire a change, sooner rather than later.
"The air quality is so bad that half the time while we are swimming, we're inhaling chlorine vapors until we open the door to the outside, which then causes steam from the pool to go up into the air," said Roark.
Members of the Swim and Dive team hope that their pool's issues can be corrected and that the pool can soon become a more appropriate environment.
Leave a Comment
About the Contributor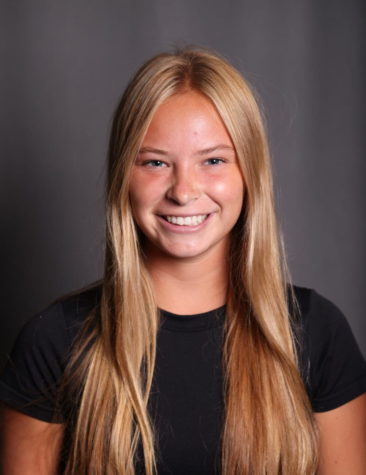 Lanie Diekhoff, reporter
Lanie Diekhoff is a senior and this is her first year on staff. Outside of journalism, she is a member of Student Council, E!Crew, National Honors Society,...