Opinions: Senior send-off: Connor Mondschein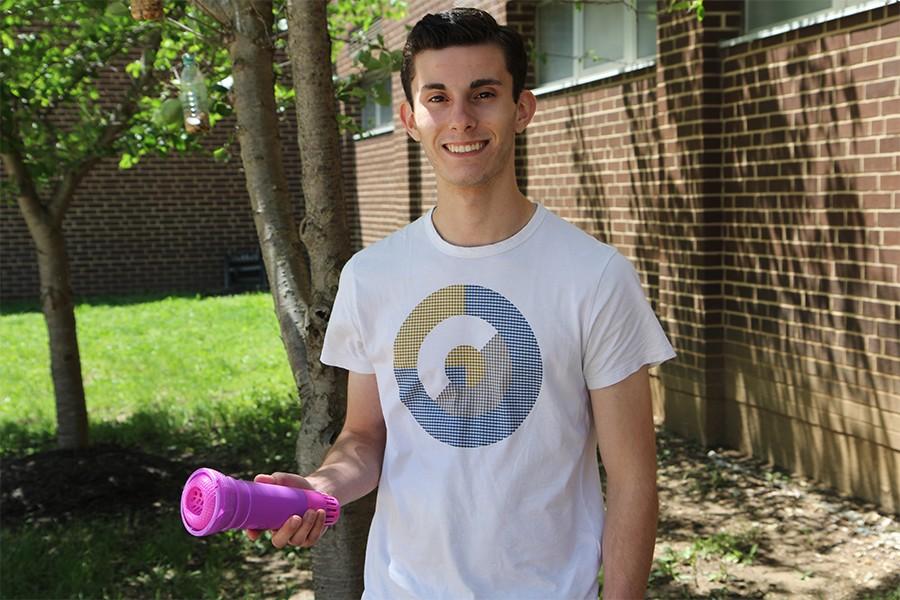 My first exposure to EHS Publications was freshman year when I took Design & Desktop Publishing.
I discovered shortly that being a photographer was not for me. When the semester ended, I left and did not expect to return.
Soon, Mrs. Strecker contacted me and asked if I would be interested in becoming an assistant ads manager the following year.
The plan was that I would be trained for a semester by the current ads manager then take over the position once he graduated. Because of my interest in going into sales, I agreed to take on the challenge. It seemed like a great opportunity to get involved at my school and acquire resume material.
Second semester of sophomore year, I began my training. Though the position included tasks like filling out contracts and handling payments, the sales aspect was exciting.
I felt like a professional; I was frequently calling businesses in attempts to persuade them to purchase advertising space, and from time to time, I designed ads on Photoshop.
The position, to me, was excellent experience and allowed me to practice the skills I picked up watching "Mad Men," my favorite TV show.
After finishing my training that semester, I agreed to become ads manager, and I've remained in the position ever since.
I have been able to create strong relationships with advertisers as well as befriend the many publications staff members. As a sophomore and junior in News Production, I got to know awesome upperclassmen who I never would have met otherwise. When I first joined, I was warmly welcomed by people like Forrest Nettles, Rachel Trujillo, and Michael McLaughlin, who trained me for my position.
I also learned that being a part of News Production meant a whole lot more than just doing work for a class; instead it meant having the ability to participate in a meaningful school group filled with great people. The EHS-hub consistently publishes relevant news that the entire school can see, and it is a cool feeling to know that I am part of that.
Though my position as ads manager made me somewhat unique since most of the news staff was involved in photography and story writing, my venture into journalism was definitely worthwhile.
More specifically, annual field trips to Webster University for a high school journalism conference that provided pizza were definitely worthwhile.
Probably the most important lesson I learned from being a member of the publications staff at is to become involved and do something enjoyable. I'm glad I took a second opportunity to join because publications helped me find a niche at school that I will always consider an important part of my high school experience. 
Leave a Comment
About the Contributors
Connor Mondschein, Ads Manager
This is Connor's third year on staff and his third working on ads for the EHS-hub. He likes travel, exercise, cars and the television show, Mad Men. He...
Theresa Rogers, Photo Editor
Theresa is a senior who looks forward to her final year at EHS and her first year on staff. Theresa likes ice cream, Netflix, traveling and meeting new...