Opinions: Senior send-off: Eddie Ruprecht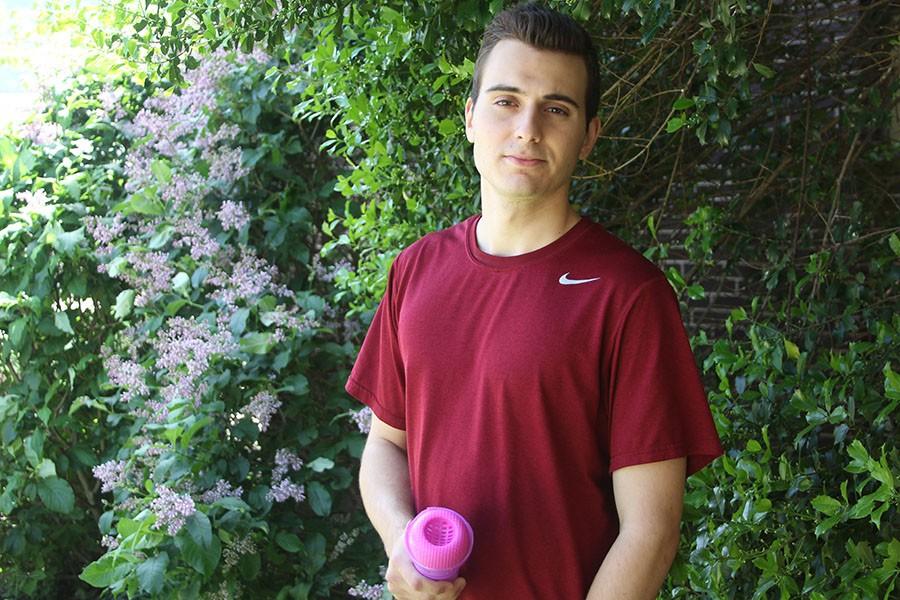 When I was signing up for classes my junior year, I thought to myself: "might as well try something new."
That led me to Journalism, Writing and Reporting.
If I had to be at school, I was going to make it more exciting. So, I was looking for a way to enjoy one of my favorite hobbies: photography.
When I first walked in Mrs. Strecker's classroom, I was overwhelmed with the expectations she held for the class. She wasn't very subtle when it came to interviewing my peers, which made me even more nervous. Everything was out of my league.
I felt out of place shooting sports events, and the most difficult thing for me throughout senior year was attending Natalie Timm's vigil.
I didn't know Natalie, but I wish I would have taken the time to say, "hello."
I arrived to school that evening and her family and friends were gathered in the parking lot holding one another, Oct. 1.  They were all full of sorrow, tight hugs and some smiles in remembrance of Nat. The pastor from her church came over the speakers with words of encouragement and comfort.
Then he offered a moment of silence.
In my head, things had not yet clicked that not only was I there to support her family, her friends and the EHS community, but I was also there to document such an emotional event for our school.
At first I struggled, terribly. The situation was so awkward and uneasy.
After taking pictures of someone with tears rolling down their face I would make eye contact, smile and continue on.
There were butterflies in my stomach after the awkwardness, which Strecker warned me about.
Time and time again I would take a picture then walk over and offer hugs to people and talk to them for a moment before moving on, struggling to continue shooting.
The pictures that I took that night clearly depict how incredible Natalie was as a person, and her glow will forever linger over EHS.
That is what photojournalism is all about, though… Capturing those moments that will forever linger in time.
Being a part of the Hub I was able to document history and tell stories. I will never forget all the awesome things I have witnessed here, at EHS.
Be sure to cherish every minute at EHS because they truly fly by.

Leave a Comment
About the Contributors
Eddie Ruprecht, Photo Staff
In the transition from Yearbook, Eddie has taken an added role in the photo department of EHS-Hub. If Eddie were elected president, the first action he...
Theresa Rogers, Photo Editor
Theresa is a senior who looks forward to her final year at EHS and her first year on staff. Theresa likes ice cream, Netflix, traveling and meeting new...