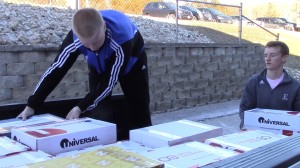 Craig White, digital media editor-in-chief

February 7, 2014
The Eureka soccer team delivered donations from this year's Beef Jerky Drive to be shipped to troops overseas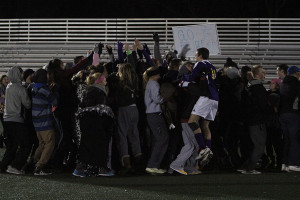 Chris Barnett, sports writer

November 13, 2013
The EHS soccer team took on the Vianney Golden Griffins in their first sectionals game, Nov. 12. The first half of the game was controlled by Vianney, despite the game remaining scoreless into halftime. "Vianney's good," Mr. Gary Schneider, head coach, said. "They were able to keep the ba...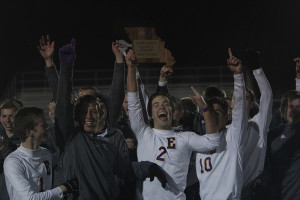 Chris Barnett, sports writer

November 7, 2013
The Varsity Soccer Team took on the Northwest Lions in the Class 3 District 6 championship game, Nov. 6. The Wildcats struck first with 13:42 left in the first half when Kyle Gardner, forward, shot the ball off the post, which then ricocheted off of the Northwest goalie and into the net to put th...