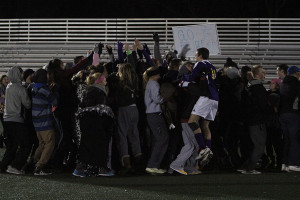 Chris Barnett, sports writer

November 13, 2013
The EHS soccer team took on the Vianney Golden Griffins in their first sectionals game, Nov. 12. The first half of the game was controlled by Vianney, despite the game remaining scoreless into halftime. "Vianney's good," Mr. Gary Schneider, head coach, said. "They were able to keep the ba...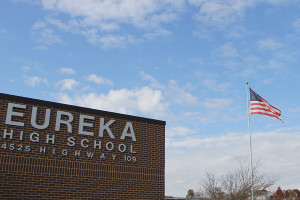 Forrest Nettles, Online Community Manager

November 11, 2013
1. Canned Food Drive:  This is the last week of the Canned Food Drive. Cans will be collected and go to food banks across the area every morning in the commons at 7:30 a.m. until Nov. 15. 2. Cross Country State: Congratulations to the Boys and Girls Cross Country teams on their 10th and 4th place finis...