New class meetings introduce grade level to principal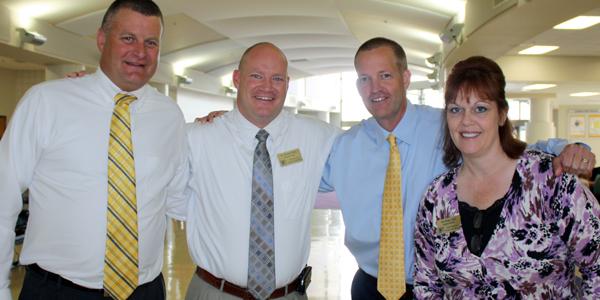 Throwing over 2,000 students into one building automatically creates a hectic environment. Even more confusion ensues when over 140 teachers try to outline school policy. But that will change this year.
In past years, 5th hour teachers informed students about new policies and basic handbook information.
Seeking consistency and clarity, the administrative team decided to start the school year with class meetings that bring the students in each grade level together to listen to the grade level principal talk about what the school expects of them this school year. Some of the topics covered include dress code changes and sporting events.
The administration hopes to use these meetings not just to share important information, but to also set a positive tone for the year and to offer open communications between the students in each grade level and their grade level principal.
The meetings will take place in the New Theater, Wednesday, Aug. 15th.
Mr. Dan Thoman will meet with seniors during 2nd hour
Dr. Johnathon White will meet with juniors during 3rd hour.
Mr. Brad Klages will meet with sophmores during 5th hour.
Mrs. Ann Gilman will meet with freshman during 6th hour.
Leave a Comment