Donuts for the best in the west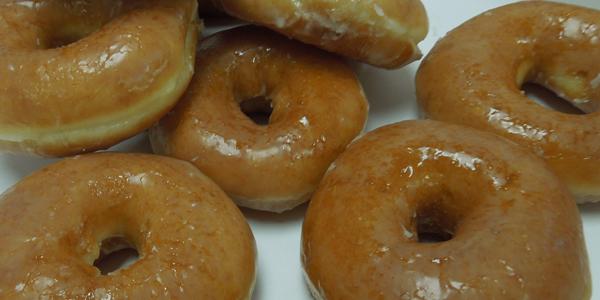 West Newsmagazine named EHS Best High School in West County, Jan. 7.
The title was given to EHS by all who voted in an online survey by News Magazine Network. The survey included many items for poll-takers to vote on: Best Burger, Best Inexpensive Entertainment, Best Breakfast, etc.
While the title doesn't carry as much weight as an honor granted by the state, the administration didn't want to pass up the opportunity to celebrate. Teachers, administrators, secretaries, hall monitors and guidance counselors spent the morning dashing around school delivering donuts to each of 2,000+ students and faculty, Feb. 1.
"Getting the donuts the other day was sweet," Chet Montefering (11) said. "I love Eureka. It's a lot of fun to come here. Everyone is really welcoming."
The donuts aren't the only thing students love about EHS.
"This is my first year at EHS, and it is a lot better environment," Justin Willmeno (12) said. "I went to Francis Howell the last three years, and the feeling here is so much better. Everyone really cares a lot about the school, and it makes it a lot of fun, especially at stuff like sports and the Catpound."
The school is on the right track because everyone works together and the school has a really welcoming small town feel, but it won't be easy to stay on top.
"What we have to do is be cognizant of the standards that we have. We need to continue our traditions and be a student body and community that really wants to continue high standards of behavior, academics and volunteering," Mrs. Asher said. "The school itself is not just about coming to school going to class and getting grades. We don't want to lose that."
Together, the students and faculty will continue to fashion the future of EHS.
Leave a Comment