Opinions: A Paige from her book: Senior Spring Break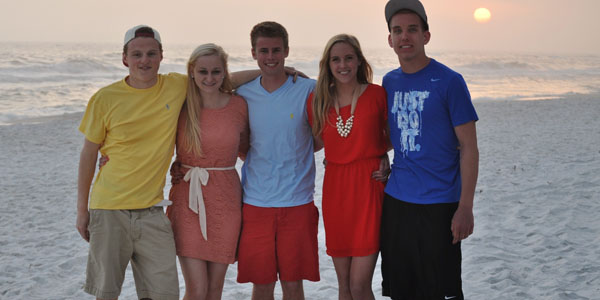 Throughout the year, one thing has been on every seniors' mind: the perfect senior Spring Break trip.
Movies like "Spring Breakers" put such pressure on people to have a memorable Spring Break, and as a senior I definitely felt the pressure.
When the year began, I wanted to go on a cruise with all my friends. The problem was the cruise took a lot of planning and there were a lot of implications that went along with the process. Some cruises required anyone 17 years or younger to have a parent with them, and some of my friends are not 18 yet. Not to mention the prices were also extremely high, so that ruled a cruise out.
One of my friend's grandparents owns a house at the Lake of the Ozarks, so we decided we would all just go there instead in order save money yet still go on a trip for Spring Break. A month before Spring Break, my friend told us we would no longer be able to go to the lake house. I realized I would just have to stay here and make the best of the situation.
I began to grow increasingly jealous of everyone's tweets counting down the days to their Spring Break trips. I kept thinking about how I would be sitting at home, picking up extra shifts at work and watching "Gossip Girl" while everyone else was having fun at the beach.
But then, two weeks before Spring Break, my friend informed us that her mom rented a house in Florida and all our friends were welcome to go. I was shocked, but this last-minute trip turned out to be the trip of a lifetime.
I got the opportunity to have one last big trip with all my friends and meet a lot of new people simultaneously. The trip made me realize how much I will miss all my friends and how high school really is coming to a close.
Being with all my friends every day for five days straight was a new kind of experience. It made our friendship closer because we were together all of the time.
Everything one of us went through so did the rest. When I met Erica and Emily from Parkway North while we were soaking up the sun on the beach, so did my eight friends from EHS.  If one person wanted to go for a walk on the beach, we all went. That kind of bonding made us all closer then we were before we left Eureka.
Usually at home, we will hang out once a weekend. This was an entirely different experience because we were together every moment of every day and night.
I'm  lucky everything ended up working out. Underclassmen should try to plan a Spring Break trip their senior year because all the planning will definitely be worth it.
Senior Spring Break was everything I dreamed of and more. Now it's time to enjoy the rest of my senior year with a new-found appreciation for my friends.
Leave a Comment