Tough Webster Groves team takes down Eureka
The Boys Varsity Volleyball Team faced off with the Webster Groves Statesmen and was swept 2-0, April 4.
Down in the first set, 7-4, Greg Curran, head coach, took his first timeout to go over the game plan.
"Webster is a tough team to play," Coach Curran said. "We talked about how they don't make mistakes. They were winning the long rallies and beating us mentally."
A major focus for the Wildcats throughout the night was Webster's Spencer Lanig, hitter, who continually put points on the board for Webster.
"He's one of the better players in the area," Coach Curran said. "He's long-armed, he hits well and he's a smart player. We just gotta hope he messes up more than he connects."
The Wildcats were able to surge back to cut the lead from 21-11 to 21-15 late in the first set.
"I think we just kind of figured out how to play Webster," Austin Holtzmann, hitter, said. "They were feeding the ball to [Lanig] almost every time and we tried to keep the ball away from him."
Early in the second set the Wildcats faced more of the same as they got down big, 9-3, but were able to come back and tie it up, 11-11.
"In their match they were missing some serves and giving us some points," Coach Curran said. "On the other side we were able to get some aces and at that point we were right back in it."
The Wildcats were outscored, 14-7, in the remainder of the second to lose the set, 25-18.
"The game got away from us around 17 [points]," Coach Curran said. "We kept setting to the player that was matched up with [Lanig] and looking back we should have set to the opposite side."
With the loss the Wildcats fall to 3-5 on the year, going 1-1 in non-tournament games this season, but the future remains bright early in the season.
"This team is still trying to get to know each other," Ethan Mourer, setter, said. "I think we could get to state if we work well together."
The Wildcats next contest will be on the road against the Mehlville Panthers, April. 8.
Leave a Comment
About the Contributor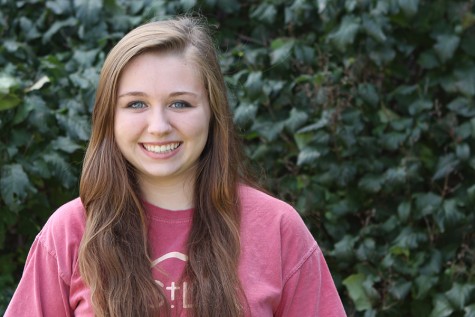 Maleah Brown, Yearbook Staffer and Section Editor
Two and a half years ago, a friend recommended that Maleah join staff. After reading the course description for the introductory DDP class, Maleah knew...