Humans of EHS: Matthew Schmaltz
Meet the people who surround you every day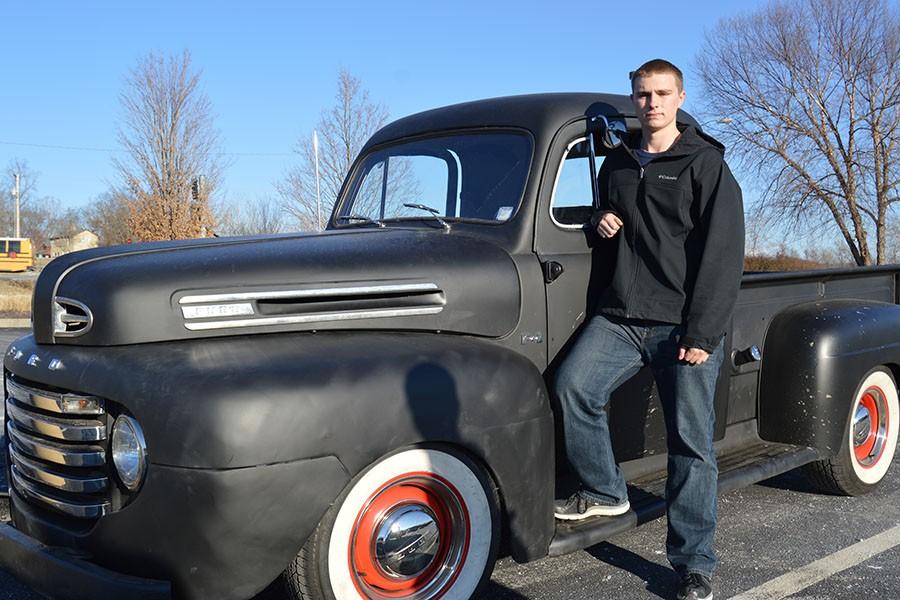 Hobbies are vast and varied and (11) Matthew Schmaltz' is unusual. He likes to work on cars and plans on making his hobby into a career.
His father, Mr. James Schmaltz, a mechanical engineer for Ameren, has a passion for engines that he has passed onto his son. Matthew now has a childhood full of memories of working on cars with his father.
"It's a good bonding thing with me and my dad," Matthew said. "We always went to car shows when I was little, but whenever I really first started working on one was a few years ago. We bought a truck."
In three years Matthew fixed up the truck with the help of his father.
"That is actually my first car," Matthew said. "My dad has always been a Ford guy, so I like Fords."
The Schmaltz' first joint project was, therefore, an old Ford.
"We pretty much went through and restored it," Matthew said. "It's a mix match of all different types of parts. Whatever we felt best fit for the truck basically went in it."
Fixing up a car is not all just hands on; mental processing also plays a big role in the transformation.
"We got the seat for the truck out of the Ranger, which is not the kind of truck I have, so we did use a lot of math and terms on that," Matthew said.  "I think the math classes [at school] helped a lot, especially being an engineer. It's very math based."
Matthew plans to follow in his father's footsteps for his career and become a mechanical engineer.
As a junior, he is thinking about possible colleges that would support his career choice.
"I'm probably leaning towards Rolla," Matthew said. " Just because my dad and a lot of his friends went there."
Aside from the influence from friends and family, Matthew had his own reasons for wanting to go to Rolla.
"There's a lot of good things in everything that I've heard about it," Matthew said. "It has a smaller student body [than Mizzou], and it just seems like a really good choice."
From a hobby to a career, Matthew's engineering interests exemplify that passions can inspire a future.
About the Writer
Micah Wengler, EHS-hub Photo editor
This is Micah's second year on staff. You can follow her on twitter @mwenglerEHS_hub. Her hobbies include hiking, and camping. Outside of school she sleeps....