Humans of EHS: Shontavia Moss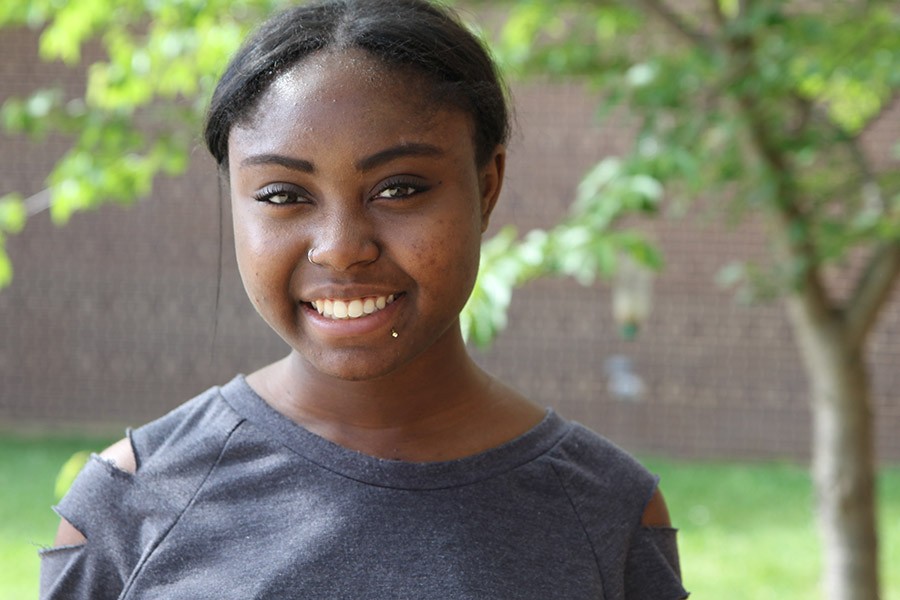 Shontavia Moss (12) has big plans for success. Unlike some impractical dreams (becoming an astronaut or a recording tycoon), Moss plans to be a marriage counselor.
"Most of my friends come to me for advice,"  Moss said. "Boy advice, school advice, just whenever they have a problem they come to me; so I thought, 'Maybe I should be a marriage counselor.'"
Wanting to keep families together, Moss wants to use this skill for good.
"I want to be a marriage counselor because it would be fun to help couples rekindle their marriages if they're about to get a divorce," Moss said. "I think it's very important that people stay together and that they remember why they got together in the first place."
Moss plans to go to St. Louis Community College, located in Forest Park, for marriage counseling.
"I chose the college just for their program," Moss said. "People were telling me that it's a really good college to go to for my major."
Although Moss is excited to begin working towards her career, she still feels nervous like any college-bound student.
"I was nervous at first for college," Moss said. "I was nervous about the new environment and meeting new people."
Moss pushed through the fear and is ready to begin a new chapter in her life.
"I'm really excited to get out of EHS," Moss said. "I'm ready."
Leave a Comment
About the Contributor
Micah Wengler, EHS-hub Photo editor
This is Micah's second year on staff. You can follow her on twitter @mwenglerEHS_hub. Her hobbies include hiking, and camping. Outside of school she sleeps....