Fresh faces: Keizo Sullivan (9)
Fresh faces are all around. The Hub will be interviewing the people that wander the halls every day, so we can put a personality to the stranger
"Being a freshman in Spanish 4 is pretty much like taking a regular class, except it's more of a challenge.
When I was in middle school they tested me to see where I was at, qualifying wise, and they put me in Spanish 2 thinking that I would end with a B in the class. I ended with an A, so they moved me to Spanish 3. I did well in that class, so they moved me, once more, to Spanish 4.
In middle school I used video conferencing to communicate with my Spanish class here at EHS. My class used to put a sombrero on top of the monitor so it looked like I was wearing a hat."
Leave a Comment
About the Contributor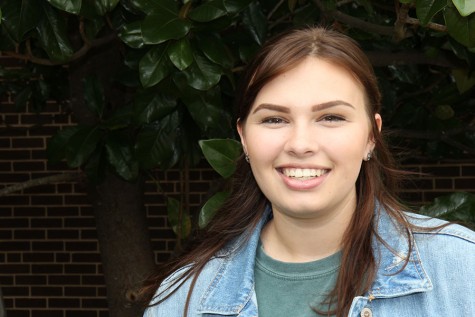 Micah Wengler, EHS-hub Photo editor
This is Micah's second year on staff. You can follow her on twitter @mwenglerEHS_hub. Her hobbies include hiking, and camping. Outside of school she sleeps....