Fresh faces: KateLynne Banton (11)
Fresh faces are all around. The Hub will be interviewing the people that wander the halls every day, so we can put a personality to the stranger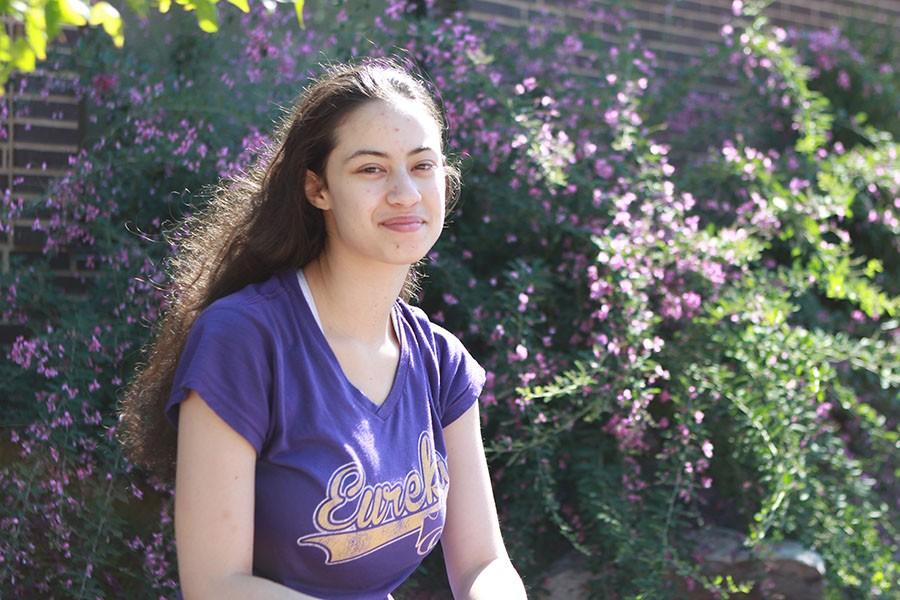 "God is someone I can fall on and he helps me throughout the day when I'm worried or stressed out. It's really nice to have that comfort. Because of him, I plan to be a counselor when I get older.
I had depression in middle school. My relationship with God wasn't as strong at that point. There were just a lot of negative things that were happening. I had become suicidal at one point, and I ended up seeing a counselor. At the time, I didn't wan't to see a counselor, but it ended up helping a lot. I want to help people not go in that same direction. Along with the counselor, my faith definitely helped me through that time in my life. It kept me from actually committing suicide because I realized that God made me for a purpose and it wasn't that.
Towards the end of my depression it hit me that I wasn't exactly living for Christ, and I wasn't having the attitude that I was supposed to be having in life. I was kind of condemned, but at the same time I realized that I don't have to keep living that way. I realized God can totally turn my life around. It really helped. When I have all of these troubles on me I can rely on God and just give them to him, and I don't have to worry about it."
Leave a Comment
About the Contributor
Micah Wengler, EHS-hub Photo editor
This is Micah's second year on staff. You can follow her on twitter @mwenglerEHS_hub. Her hobbies include hiking, and camping. Outside of school she sleeps....