2016 senior columns: Leaving a mark: Ryan Bircher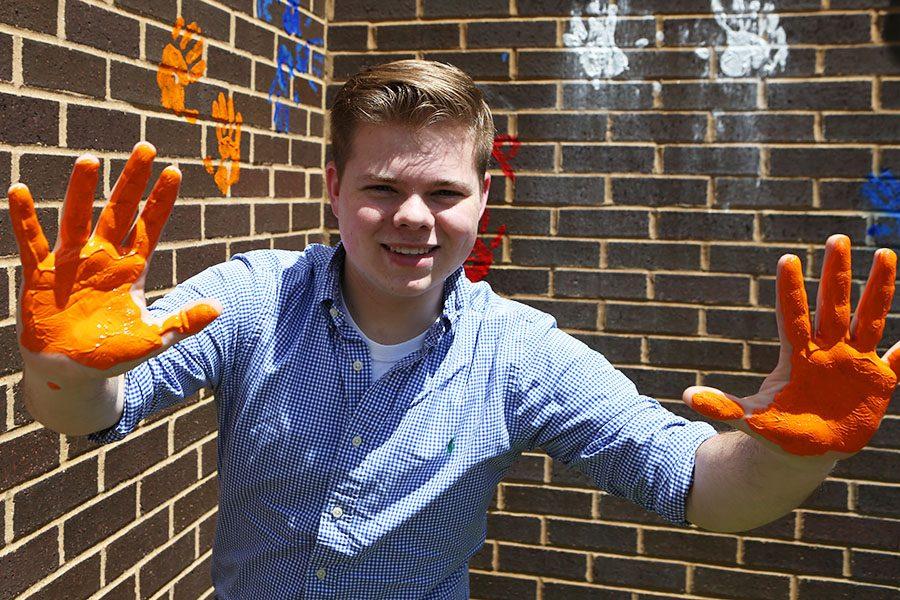 Freshman year was a different time.
I was shy. I was reserved. For the most part, I kept to myself.
The only people I talked to were the ones I had known from middle school and that was it.
Until one day, various shenanigans filled the courtyard at lunch, and I picked up an iPhone and started filming.
Shortly after, it became the "Second Lunch Rap battles." I handed out flyers with my YouTube channel link on it and tried to get the word out about these videos. To this day, one of the rap battles has over a thousand views.
One day, Mrs. Ann Gilman called me into her office where Mrs. Jennifer Strauser was.
The two administrators talked about how I should look into Video Production.
I had walked by the room and wondered about it. All the computers were different from the rest in the building and Monika Nayak, a student, was sitting in the front of the room "yelling" at people.
[a note from my adviser: Ryan accuses everyone of yelling at him. ALL. THE. TIME. They are not.]
So I signed up for Video Production. Walking into room 704, Mrs. Strecker instructed us to find our names and sit there. But my name was misspelled on the desk. I was uneasy and confused, but I wasn't about to say anything about it.
I didn't know at the time that Strecker misspells everyone's name on the first day. (She wants everyone to know how it feels.) She asked the class what they thought of her when they discovered their names were misspelled. I wasn't the only one who didn't want to speak up.
I knew absolutely no one in the class. Little did I know that I would spend the majority of time of school in that room.
This was the start of finding what I was going to do for the next three years. It's a rare space where students have a lot of independence to be creative.
For example, I convinced Strecker that The Hub needed a popcorn machine. I actually drafted a  proposal outlining the guidelines for use of the popper… and she bought it. I'm sure you don't appreciate this feat, but it isn't exactly easy to talk Strecker into buying something that creates a mess.
I talked Strecker into many a scheme. Me, that shy kid who wouldn't talk to anyone.
I have engaged audiences with my photos and videos. My feature on Mr. Steve Wilson even won Best of Show at the journalismSTL conference at Webster University this March.
This shy kid knows and routinely talks to just about every administrator and their secretaries. I will miss those teachers that tortured me and tried to get me to present in front of the entire class. (I still don't like to do that unless I'm yelling at publications students.)
Maybe I'll take Strecker's job in a few years. It would be fun yelling at people all day.
View Comments (2)
About the Contributor
Ryan Bircher, Resource Editor- DMP EHS-hub Eurekana
This is Ryan's second year on staff. You can follow him on twitter @rbircherEHS_hub. Ryan has worked at Walmart for 2 years. His favorite food is chicken...