National and state testing start, April 10
This post has been updated with altered lunch shifts, April 10.
Juniors will register for the A.C.T. first-third hours in the large theater, Monday, April 10.
Juniors will take the A.C.T. in the entire gym complex and library, at 8 a.m. April 19. Juniors will return to class some time during fifth hour.
The EOC testing schedule is below.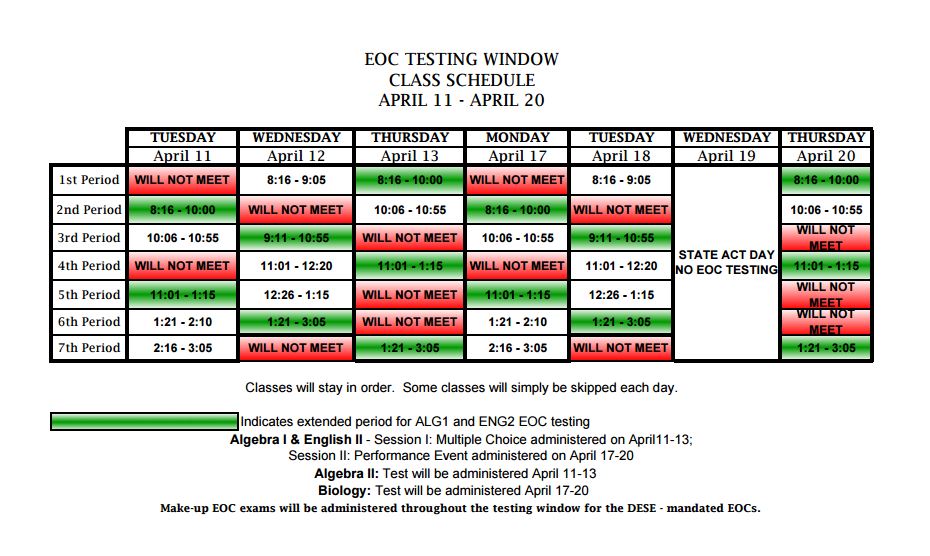 Also, here are the lunch schedules for the week: Tuesday, April 11; Thursday, April 13; Tuesday, April 17 and Thursday, April 20.
Leave a Comment