Merger plans, the end of the shutdown and Afghan peace
Local
Know: Better Together unveiled their plans for uniting St. Louis City and county, Jan. 28.
Inform: During a press conference, St. Louis Mayor Lyda Krewson and St. Louis County Executive Steve Stenger supported the unification of the city and county. Better Together STL is looking for a vote to reverse the "Great Divorce" of 1876 when the city and county separated from each other. Now, St. Louis city is not a part of any county and has an entirely different government than St. Louis county. The merger would keep mayors and council members in their current positions while creating new municipal districts to manage utility and property taxes, parks and recreation, zoning laws and trash collection. In exchange, these districts would give up their abilities to control roads, courts, police and economic developments. The Better Together campaign is estimated to cost $25 million just to get the vote on the November 2020 ballot. The initiative will need 160,199 signatures to be placed on the statewide ballot. If passed, the city would have one mayor, one prosecuting attorney, one assessor and a council of 33 members. The new report also recommends four deputy mayor positions, one to handle community engagement and equity, one for economic development and innovation, one for public health and safety and another for community development and housing. The council members would be spread out across the region. All 55 police departments in the city and county would become just one.
Care: Efforts to reunite the city and county failed in 1923, 1930, 1959 and 1962. Various attempts surfaced in the 70s and 80s but all failed to make it very far. Better Together hopes that a potential merger could save the city from extensive debts or bankruptcy. From a local standpoint, however, small municipalities fear giving up certain responsibilities, as well as citizens losing a sense of community. If the campaign can get the signatures, St. Louis could be saving itself from significant losses but not without a cost.
National
Know: President Donald Trump signed legislation to end the government shutdown, Jan. 25.
Inform: President Donald Trump shut down the federal government in an attempt to get the funding for his proposed border wall, Dec. 21, 2018. Trump is looking for $5.7 billion to build the wall, a key point he emphasized during his race for President. Over 800,000 government workers did not receive paychecks, Jan. 11 because of the shutdown. Estimates show that the U.S. Government lost close to $6 billion in lost productivity and business during the longest shutdown in history. President Trump threatened to shut down the government again in February if Congress cannot make a deal that will provide the $5.7 billion for Trump's proposed wall.
Care: Although the shutdown has ended, the effects are just beginning to be felt. Federal agencies are now facing deeper debts, missed payments and damaged credit ratings. Unemployment rates in the second week of January hit 25,000, a jump from 10,500 the week before. At the same time in 2018, the figure was 1,700. Employees have been forced to either take an unpaid vacation or work without pay. Without pay, lower-class families have missed rent, car payments and are struggling to pay for healthcare and childcare expenses.
International
Know: The U.S. and the Taliban are seeking a deal to end the 17-year-old conflict in Afghanistan.
Inform: Following six days of peace talks in Qatar last week, U.S. negotiators say that they have the basic framework of a peace deal with Taliban leaders. The Taliban ruled Afghanistan from 1996 until 2001 when 9/11 attackers al-Qaeda took over the country. The Afghanistan conflict has resulted in 6,000 to 11,000 civilians killed each year since 2009. The U.S. and the Taliban will meet again to further discuss the deal, Monday, Feb. 25.
Care: Although peace talks are in the works, it could be years before a deal is ever put in place. Still, Taliban officials have said that U.S. troops could be withdrawn from Afghanistan within 18 months. At one time, the Taliban controlled 90 percent of Afghanistan, facing human rights and cultural violations during their rule. The U.S. will be keeping 10,000 troops in Afghanistan until an official deal is reached. With peace talks in the works, Afghanistan is hoping to reach a state of peace for the first time in years, which will also decrease the threat to the outside world.
Leave a Comment
About the Writer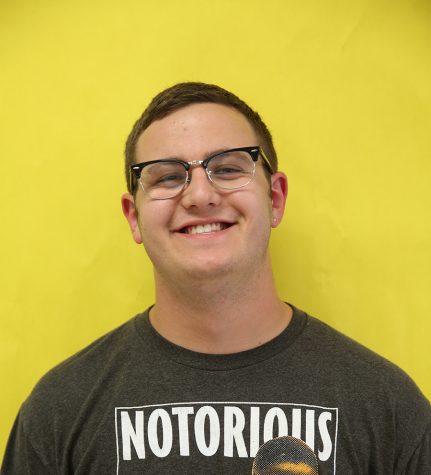 Ethan Fine, Editor-in-Chief
This is Ethan's seventh semester on the News Production staff. In his free time, he enjoys taking photos, going to concerts and hanging out with his friends....