Getting to know Dr. Mark Miles
The EHS-hub had the opportunity to talk to Dr. Mark Miles, the new superintendent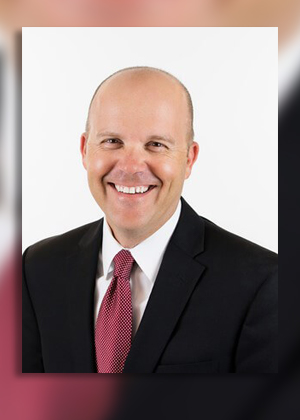 The EHS-hub sat down with Dr. Mark Miles, the incoming superintendent for Rockwood School District, Feb. 12. Here's what we learned about him:
You come from a nationally-recognized, top-rated school district…why leave?
Rockwood has a strong reputation locally, in the state of Missouri and nationally. I've been fortunate in my education career to have the opportunity to be a teacher and administrator in a number of high-performing school districts, so coming to Rockwood, I'll join another high-performing school district. It'll be a unique leadership challenge for me. I've been a fan of the Rockwood School District for a number of years because of its strong reputation, so having the opportunity to lead and serve as superintendent is just a wonderful opportunity. Also, I'm a native Missourian, so professionally, I think Rockwood is a great fit, but personally, too. Getting back closer to family is going to be a wonderful opportunity.
You called yourself a fan of RSD. What attracts you to RSD?
Our students are engaged and incredibly talented. I believe we have a group of dedicated staff members who are champions for our children. You have the recipe for success and a very engaged community and an engaged group of parents, as well. All of those factors combined lead me to believe that it is a great place to live and work. Rebekah, my wife, is an educator as well and we are planning to live in the Rockwood School District. We want to be fully engaged in the community, so becoming a member of the Rockwood community is important to us.
Tell me about that connection to Missouri:
I grew up in a very small farming community called Gilman City, Missouri. I have four degrees from the University of Missouri-Columbia, my master's degree in Education, master's degree in Political Science and then a specialist and doctoral degrees in Educational Leadership. I spent 12 years in Columbia, 10 years in Kansas City and then seven years here in Cincinnati, Ohio. That personal and professional connection to Missouri is always there. During the holidays, we make the trek back to Missouri. From a personal perspective, I don't get to see my grandfather as much anymore. He just turned 92 in January. He was the best man in my wedding. I used to be able to see him quite frequently, and now, maybe it's once a year. While Cincinnati has been my home for the past seven years, Missouri has been my home for my entire life.
What will this transition be like for your family?
I have three children. My son is 25 and a small business consultant in Overland Park, Kansas. When we moved to Cincinnati, he went to Kansas State. My daughter is almost 20, she's a sophomore at the University of Alabama. My youngest is a senior in high school and interestingly, one of her top choices is St. Louis University. Having her nearby would be wonderful.
What's your vision for RSD?
I have a lot to learn about the climate and culture of the district. I want to be extremely visible in classrooms, visible in the community. I will attend a variety of after-school functions. I need to get to know our students and staff, parents and community and I want them to get to know me, as well. The development of meaningful relationships is at the foundation of what we do as educators. I will strive to attain magnificent results, but the very foundation is an understanding of each other and each other's hopes, dreams and goals. I want it to be an educational experience like no other for the Rockwood School District. One of things that I hope to continue is that strong history, that strong tradition of excellence. I often speak of the three A's: Academics, arts and athletics. I think there's a balance that has to be maintained there because students need a variety of opportunities, not only during the school day, but beyond the school day to explore their interests.
How do you plan to follow up from Dr. Knost, who was very interactive with the district?
I can't build those relationships sitting behind my desk. I need to be attending a variety of after-school events, just visiting with students, parents and staff members, gathering their perspective, having an open-door policy. I will engage in Twitter, just like Dr. Knost. I think that's an easy and efficient way to engage with students and the public and also to share the wonderful, positive stories that are occuring throughout our district. Coming to a district with 20,800 will bring many opportunities and I'm looking forward to engaging with the community.
Will you keep what is currently Knost's Twitter handle?
We haven't discussed that specific Twitter handle quite yet. I don't know if I will inherit his followership, but we'll be discussing that in the transition. I had the opportunity last Friday to visit with Dr. Knost and he's just an inspiring educational leader.
When was the last time you called a snow day?
We had a couple of cold-weather days in late January, but no snow days this year. We had a two-hour delayed start in February. Back in November, we had an ice storm and had a significant power outage. My primary consideration is the safety of our students and staff. There is something magical about a snow day. I also recognize that there's something magical about a day of learning, as well.
How do you plan to make this transition from 2,000 students to over 20,000?
I'll be fully integrated in the community. I'll have to be very purposeful in my approach to connecting with people. It'll be challenging to be at every school every day. I'm visible in my district now with four buildings. Having four high schools, six middle schools and 19 elementary schools, I'm going to have to be very purposeful about scheduling my calendar and making sure that I don't miss any of my visits. That will certainly be a challenge, but I'm up for the challenge.
What three things will you bring to RSD?
One, I have a passion for education and supporting the dreams of our students. Two, I'm going to bring and continue the development of meaningful relationships with students, staff members, parents. I want to know them personally and professionally, and I want them to know me personally and professionally. We all have our story to tell. We're always on this journey. Three, I think a focus upon results. I've been able to work with a team of staff members and students who are committed to excellence and certainly I'm committed to the Rockwood School District.
Fast five
Favorite STL-style food:
Ted Drewes
Last song you listened to:
"Home" by Phillip Phillips
Favorite sports team:
All sports St. Louis. The Cardinals, the Blues…maybe we could get the Rams back?
iPhone or Android?
iPhone
One thing you can't live without:
My wife, Rebekah
Leave a Comment
About the Writer
Ethan Fine, Editor-in-Chief
This is Ethan's seventh semester on the News Production staff. In his free time, he enjoys taking photos, going to concerts and hanging out with his friends....