EHS Top 5: Twitter firing, the world's richest man and fights with Iran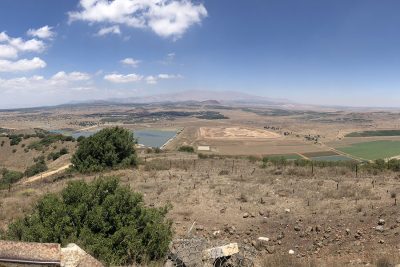 1. Three black churches in southern Louisiana have been burnt down in just ten days. The three burnings occurred on March 26, April 2 and April 4 and are all in the St. Landry Parish. Authorities have concluded that the three are related. The Federal Bureau of Investigation has teamed up with the Bureau of Alcohol, Tobacco, Firearms and Explosives to investigate the causes of the fires and find the suspect. None of the fires resulted in injuries or death.
2. The Chief of the Department of Homeland Security Kirstjen Nielsen left her position, April 8. President Donald Trump announced her departure via Twitter, April 7. Nielsen and Trump met, April 7, which supposedly did not go very well as Trump tweeted Nielsen's firing before she could release her letter of resignation. Nielsen posted the letter one hour after Trump's initial tweet. U.S. Customs and Border Protection Commissioner Kevin McAleenan will serve as the temporary chief of DHS.
3. Jeff Bezos, the world's richest man and founder of Amazon has settled his divorce with ex-wife MacKenzie Bezos for a record-breaking $35 billion. MacKenzie will give up her share of Amazon stock, as well as her interests in the Washington Post and Blue Origin, both owned by Jeff Bezos. Jeff Bezos currently has a net worth of $110 billion, ahead of the Bill Gates by almost $11 billion.
4. Actress Felicity Huffman and 12 other parents are pleading guilty in the college admissions scandal. The scandal first broke, March 12, when federal prosecutors charged 50 actors, coaches, teachers and businesspeople in a massive scheme to get their children into the country's top colleges. Students that would have not been accepted found themselves at Yale, Stanford and Georgetown, among others because their parents had bribed their way in. Huffman is along actress Lori Loughlin, Loughlin's husband Mossimo Giannulli and 30 other parents that have been charged.
5. President Donald Trump labeled Iran's Revolutionary Guard Corps as a terrorist organization. Iran fought back by calling U.S. troops in the Middle East a terrorist organization. The exchange has since received mixed responses, with Israel supporting Trump's move and Syria condemning the move in support of Iran. U.S. military officials have warned that the statement may cause backlash overseas.
Leave a Comment
About the Contributor
Ethan Fine, Editor-in-Chief
This is Ethan's seventh semester on the News Production staff. In his free time, he enjoys taking photos, going to concerts and hanging out with his friends....