The EHS-hub holiday guide
With the holidays and winter break both rapidly approaching, the scramble of people looking for things to do, places to go and gifts to buy is becoming bigger and bigger. Here are our takes on the best gifts and the best attractions for your winter holiday.
The gift guide
As the holiday season approaches, finding the perfect gift for loved ones can be stressful. This is a list compiled of this year's best gifts for your friends and family that they'll be sure to love.  
The perfect gifts for friends
Gifts for your girl friends: 
Distance lamps: These lamps are perfect for long distance friendships or for those friends you always want to be connected to. These lamps light up with one touch that can let your friends know you're thinking of them. These lamps range in style and price. The price ranges from $30 to $80, so if you're willing to spend the extra cash, this gift is perfect. 
For The Girls (and other games): This game is something your friends will be sure to love. This game has grown in popularity and can create a fun night for any group. This game sends you and your friends in an intense round of Truth or Dare, Never Have I Ever and more. Other games like this include: What Do You Meme and for friends who are obsessed with The Office or Friends, there are games for that, too.
Gift boxes: Gift boxes are filled with cute items and varied products for your friends. They can be found on Etsy and other sites that work on more customizable gifts. These boxes do all the work for you, putting together the perfect items for your friend and adding packaging as well. The prices can vary between $20 and $50 dollars, depending on how much you want in the box and the items in it. 
Gifts for your guy friends: 
Apparel from his favorite team: Whether he's a hockey fan, a baseball fan, or a lover of basketball, you can't go wrong with getting him something from his favorite team. This can vary from a hat, shirt or hoodie, along with more items like phone cases, lanyards or bags. This is the perfect gift because it's simple while also making it more personal. You can find any of these items in stores or online with a quick Google search. 
Tech accessories: Speakers, headphones and AirPod cases are all great gifts for your guy friends. Bluetooth and waterproof speakers are relatively inexpensive while also being practical for your friends. If he likes to keep his music to himself, buying him a new pair of headphones is always helpful whether it's a new pair or a pair he keeps as a front runner. AirPod cases can be another simple gift that your friends will appreciate and you can personalize. 
Bulk snacks: Bulk snacks typically arrive on the shelves around the holiday season because they are perfect gifts for friends that have everything. Between a five-pound tub of Twizzlers, yard-long candy bars and boxes of varied snacks, there are plenty of options in stores and online. This gift is perfect for friends that love to eat, along with making the gifting process easier for you. 
The perfect gifts for siblings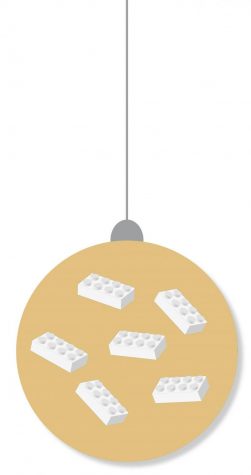 Gifts for your sisters: 
Something cozy: This works for all sisters, no matter the age. Whether its a pair of fuzzy slippers, a fleece blanket or a pair of matching pajama pants. This simple gift is perfect to keep your favorite sister warm in the winter season and works for anyone, despite interest or style. You simply can't go wrong with a cozy sweater this holiday season. 
Makeup and Skincare: Cosmetics and skin care are great options for gifts this season. It works for your younger sisters, who love to play with the Frozen II eyeshadow palette and keeps a Lipsmackers collection. It also works well for your older sisters, who need a de-stressing face mask every once in a while and could use a new lipstick. These gifts are relatively cheap and perfect for your sisters, whether they need a night out or a spa night in. 
Personalized Jewelry: A quick search on Etsy will show you necklaces and bracelets that can be personalized to you and your sister. This is the perfect, meaningful gift for the season that can be made to fit you and your sister's interests, names, and preferences. This works for all ages and can be a great way to show your sister you care. 
Gifts for your brothers: 
Gag gifts: The holidays are the best time to show your brother just how much you love him with gag gifts. As they're typically the best at receiving these, gifts that are simply there for the jokes are the best gifts for brothers, younger or older. 
Something for his game room: Between darts and tabletop games, there are plenty of games for your brother to enjoy. Whether you have a little brother who simply needs a basketball hoop for his door or your older brother who loves playing darts, getting games for your brothers can be an entertainment for the entire family. 
Drink Tumblers: This simple gift can go a long way. If your brother is a coffee addict or simply likes his drinks on the go, this is perfect for him. It's also great for younger brothers who still love collecting the new Star Wars cup. This gift makes the gift giving season easy and stress-free for you, while giving your brother a gift meant just for him. 
Gifts for Parents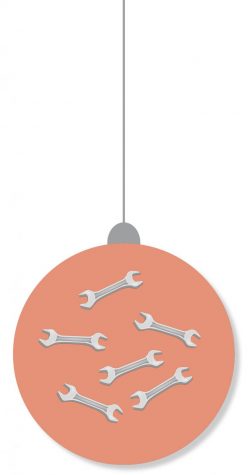 Gifts for your dad:
Ties/Cufflinks:  Ties and cufflinks are perfect go-to gift for any father looking to spice up his wardrobe.  Ties can be bought almost everywhere, and be found on Amazon for prices as cheap as seven dollars.  Cufflinks are also a good way to spice up your dad's everyday clothing. These can also be found almost everywhere, for as cheap as $10. Dads will forever be grateful for this chance to upgrade their clothing for their next big business meeting.
Tool Kit: This is an essential for any dad. Whether there's a major repair in the house or just an everyday father repair, a tool kit is a necessity.  You can find a basic tool kit on Amazon for $15, or a more advanced one from Home Depot for more.  Your dad will thank you for this chance to add more tools to his collection.
Shaving Kit: After No-Shave-November, your dad will need some shaving tools!  A simple shaving kit can be found for a fairly cheap price on Amazon, as well as many other department stores.  His clean-shaven face will thank you
Gifts for your mom:
Travel Mugs and Tumblers: A travel mug is always a useful gift for any mom on the go.  Whether it's to their child's sports game or just a night out, a travel mug is always useful.  Cute travel mugs with personalized messages can be found on amazon for around $20, they can also be found in grocery stores and other department stores such as Target and Walmart.
Jewelry: You can never go wrong with any piece of jewelry for a mom.  A necklace, a bracelet, or even a ring will always bring a smile to your mom's face.  The jewelry brand Sterling Silver sells jewelry pertaining specifically for moms, some showing the bond mothers and children have, others simply stating I love you.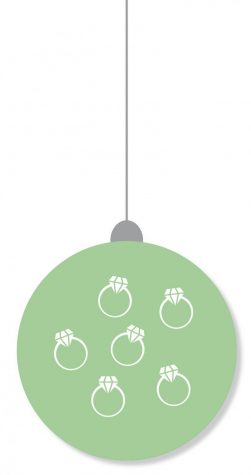 Spa Kit/Certificate: Mom's have a hard job, and just like everyone, they need some time to relax.  What a better way to relax than a spa day? To bring the spa to your own home, spa kits can be found on Amazon for around $40.  Spa certificates can also be bought for local spa, which is also a relaxing experience. 
What to do and where to go
Queeny Park Ice Rink
When to Go and Prices
The ice rink at Queeny Park has open skate on Fridays and Saturdays from 7pm to 9pm. If you're interested in taking skating lessons, they offer lessons for all ages and skills Tuesday through Thursday, all of which can be seen on their website. Admission fees depend on age, averaging $5 per person for ages 13 through 64. Younger kids up the age 12 are $4 and everyone 65+ is $4 as well. If you don't own your own skates, they have rentals available to $1 and to rent a locker to store your things is an additional $0.25. 
The Rink 
Queeny Park has the best rink in the area for ice skating.  This is the perfect place to go with friends or family when you need something fun and seasonal to do. It's also a great place to get lessons if you're interested in learning and getting better at skating. 
When to Go and Prices
Brookdale Farm's Celebration of Lights event is open from November 29th to December 30th at Fort Zumwalt Park. Brookdale Farms offers horse-drawn carriage rides around the park filled with lights. In order to get a carriage ride, they must be reserved ahead of time. The cost for a 12 passenger carriage is $145, 6 passengers is $65, and individual rides are $15 per person. If you have rider under 2, they're free if sitting on a lap. The rides are available daily except for December 9th, 10th, and 25th. 
The Ride
The carriage rides around Brookdale Farms are magical, as the lights are well done and the added feature of the horse drawn carriage can make it a once in a lifetime experience. With on $15 per person, the experience is definitely worth it, but make sure to bundle up before going. During the winter season, they also offer Christmas trees and private events. 
Garden Glow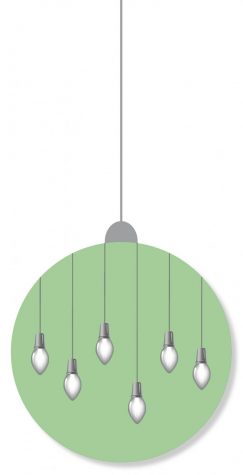 When to Go and Prices
The Garden Glow is open at the Missouri Botanical Garden until Saturday, Jan. 4. It is open each day, Sunday-Thursday beginning at 5pm, with the latest entry time at 8:30pm. Prices vary based on membership status and age, but admissions typically run about $10 for children ages 3-13 and $20 for adults above 13.
The Lights
The Garden Glow is home to over one-million lights, lighting up the Botanical Garden with holiday themes. The glow also has food and drinks for the entire family.