First Amendment
"I think that a good dialogue is facilitated by the First Amendment, and I think you don't have the one-sided parties that way," Mrs. Arakelian said.
As part of the organization and revamping of Board Listening Times as well as Community Conversations and the Community, Outreach and Public Engagement Committee, Mrs. Arakelian has proven herself during her first year as part of the BOE to be a listener of all opinions.
"If you're going to take this role you have to take the responsibility that goes with it," Mrs. Arakelian said. "That means you take the phone calls and you answer the emails and you engage because you signed up for this."
An integral part of district communication is the student publications who exercise their First Amendment Rights daily.
"I think because our district is so geographically spread out, the role for the individual student publications is it really hits your demographic here," Mrs. Arakelian said.
An advocate for students and RSD stakeholders, Mrs. Arakelian will continue to strive to open communication district-wide.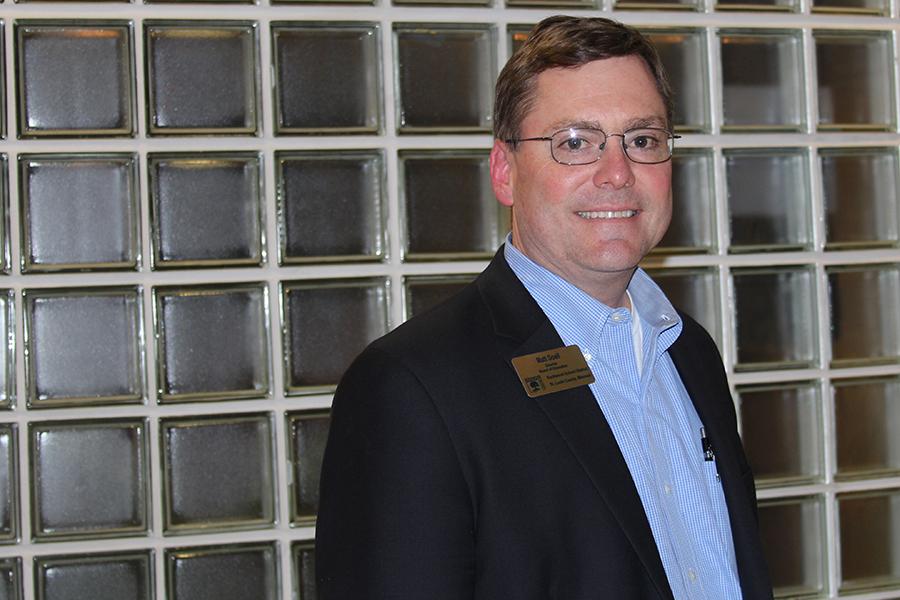 Mr. Matt Doell
The freedoms guaranteed by the First Amendment, free speech, press, religion, assembly and the right to petition, do not leave students when they enter school. Students are encouraged to utilize these rights within RSD, according to Mr. Doell.
"Students are free to assemble with other students for almost any reason they can think of, and they can use school facilities for that," Mr. Doell said. "They should be able to do it anywhere, any time they want, unless they cross a line."
The limit comes in when a student's expression might agitate the school environment for everyone else.
"Your freedom to express yourself anywhere you like ends where it harms somebody else," Mr. Doell said. "You don't want political purposes inside the schools. You don't want anything that would cause harm to another person or that would disrupt what the school is doing."
Using the right to question authority and the truthful spread of information trains students to have faith in governance, according to Mr. Doell.
"Students are as free as anybody else to say or write anything within the bounds of honesty and disruption," Mr. Doell said.
Responsibility is assumes by the students when discretion in terms of the spread of information is provided to students.
"Whether they go directly into careers or into a college setting, students need to understand that democracy is based upon free exchange of ideas," Mr. Doell said. "Democracy is based upon everybody having their opinion whether you agree with it or not. It's very important to embrace these ideas, so students can become good citizens."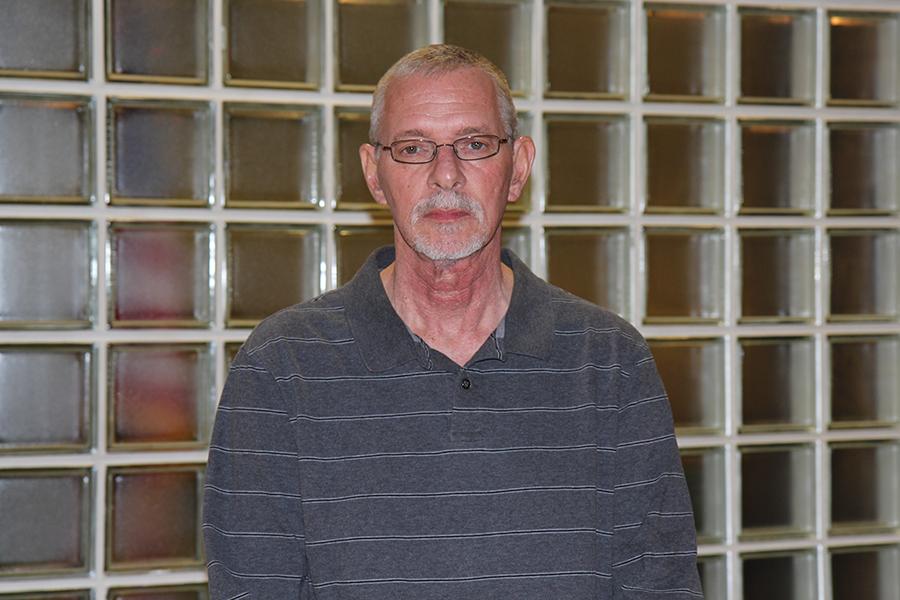 Dr. Keith Kinder
Dr. Kinder also encourages students to employ their First Amendment rights because it is necessary to learning the limits of proper speech.
"The First Amendment is essential to the learning process of students. Students are in public situations because they go to a public school, so we need to, as an educational institution, allow students to learn those limits of proper speech," Dr. Kinder said. "We need to help students channel and allow them to think on their own with their First Amendment."
By taking the First Amendment from a broader perspective, Dr. Kinder believes that students must utilize their First Amendment because it is essential in being a U.S. citizen.
"As a public figure I am very cognizant the First Amendment; there is a reason it is the First Amendment. It is one of the most important rights," Dr. Kinder said. "The First Amendment is a fundamental right in the U.S., so I think we have to allow, promote and encourage that because it is the American way."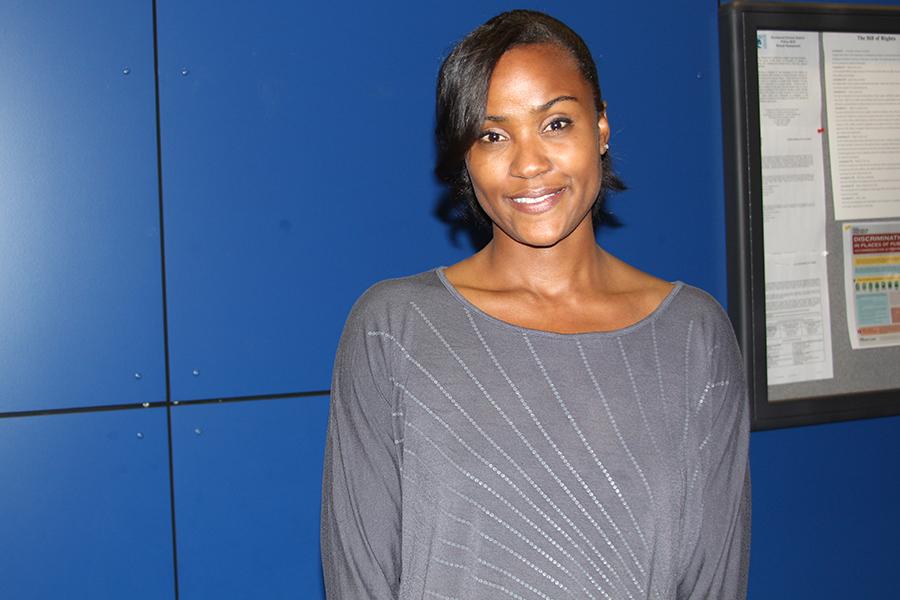 Mrs. Dominique' Paul
While Mrs. Paul believes communication is the first priority of the BOE, she believes freedom of conversation must be introduced in a classroom setting, as well.
"It's important for communication to be exchanged and transferred for students to understand why they think a certain way, dress a certain way and how life experiences are completely different, even if you live within the same neighborhood," Mrs. Paul said.
When encouraging the liberties of exchanging conversation, there are still limits.
"You need to always be respectful," Mrs. Paul said. "You don't want to hurt anybody, but there's a way to exchange ideas without being offensive. Having conversations [in classes] allow for communication to be exchanged and transferred."
While being conscious of one's words, students are free to use their First Amendment freedoms in school.
"Clubs within the schools are the perfect arenas to use those," Mrs. Paul said. "Knowledge doesn't just come from a book, it comes from people and personal experiences. If our voices are silenced, it's really difficult to not repeat the past."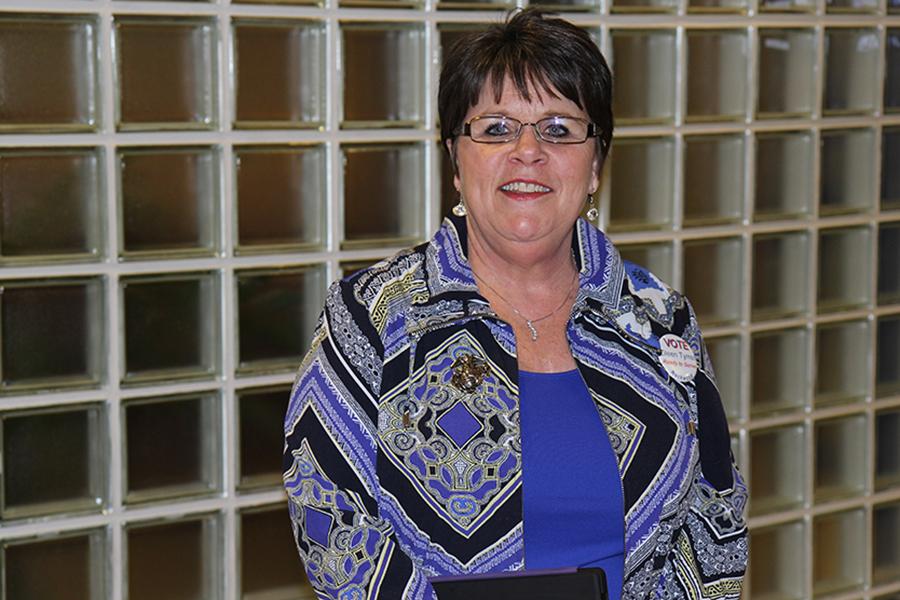 Mrs. Eileen Tyrrell 
"What role it [First Amendment] plays that I know it plays in Rockwood right now is the newspaper," Mrs. Tyrrell said. "You can run our ads. That I like."
But she doesn't want student publications to be the only outlet for students to get their ideas to the public.
"You know what else I think?" Mrs. Tyrrell said. "I don't think we hear from you guys enough. I don't see students at board meetings."
Mrs. Tyrrell also tries to engage students in the goings on of the district.
"I wanted to hear more from students so when I went to the blood drive one day it was kind of slow so, what do we spend too much money on? So what would you improve? Kids are so willing to say that, they are, but they need a venue to do that," Mrs. Tyrrell said.
She believes each stakeholder of the district should be heard and understood.
Leave a Comment