Funding and finances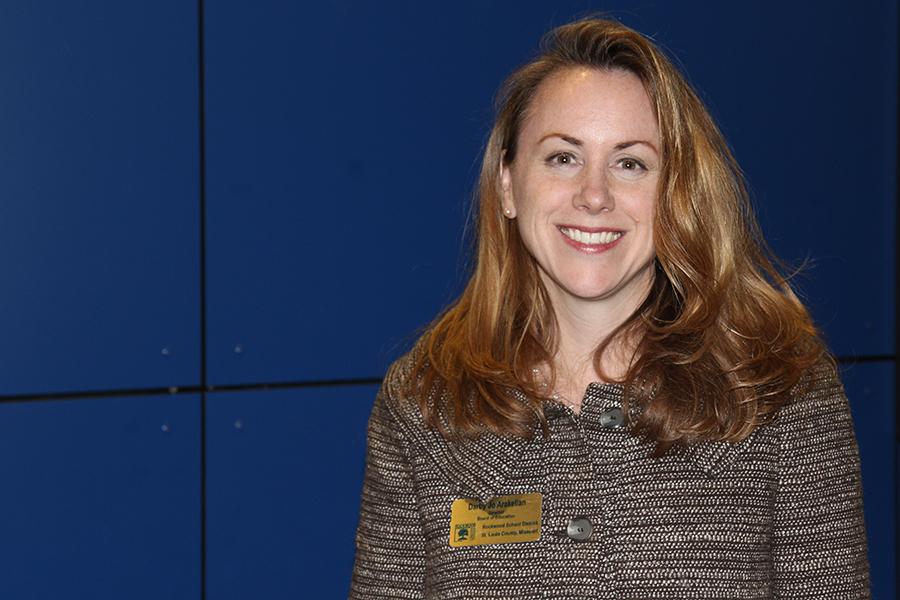 Mrs. Darby Arakelian
As someone who has only been on the BOE for a year, Mrs. Arakelian notices the progress being made in the right direction since Spring 2013.
"I really see a good direction going in on the budget, but the challenges are not over," Mrs. Arakelian said. "The challenges have been identified, which is a huge step forward, but how do you deal with them fairly and equitably so at the end of the day students' interests are at the forefront."
Making sure the funding of the district is used to protect and further the learning environment is one of the main roles of the BOE in the approval of the yearly budget, according to Regulation 3106- Internal Control, found in the BOE policies.
"This is a fine balance between ensuring we do not spend down our reserves while ensuring we provide the highest quality education for our kids," Mrs. Arakelian said. "Further, I will ensure that we keep planning for the future."
She is very interested in making sure long-term financial plans are in place for future classes graduating in the district.
"Curriculum and finances are at the very top of my list, and they work in tandem because you can't have one without being able to pay for it and without being able to plan to pay for it long term because we don't just want something for next year," Mrs. Arakelian said.
Finally, a trust between the BOE and the CFO is crucial because of the complex information that fills the finance sector of a large school district.
"I have complete faith, not that I don't question him, in our current CFO Tim Rooney," Mrs. Arakelian said. "I think that we have the right person to provide us accurate information and present it in the right way."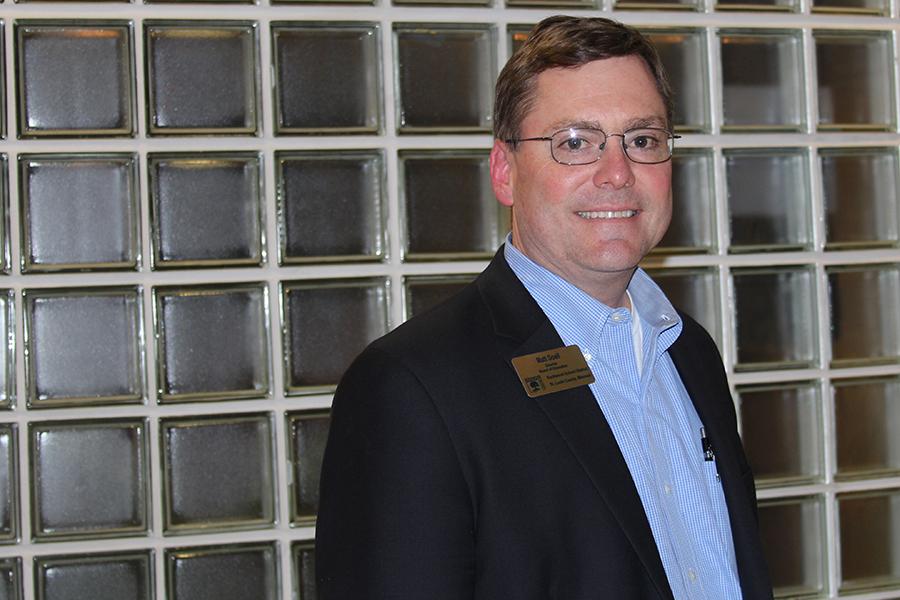 Mr. Matt Doell
"I have been a part of ongoing budget plans and a strong advocate for what I believe to be the best school district in Missouri," Mr. Doell wrote in a Hub candidate survey, March 4.
A handle on the commercial aspect of finances isn't a hindrance to understanding the intricacies of RSD finances, according to Mr. Doell.
"Some of the fiscal constraints we are facing are similar to a business, and some of them are different," Mr. Doell said. "As far as myself with three years of experience on the board, I've seen the cycles. I've seen what comes up at various times in the year and what comes up on an annual basis, [like contracts, etc.]"
Mr. Doell expanded on the various revenue sources of the district including property taxes, the Voluntary Interdistrict Choice Corporation and commercial tax revenue.
For several years, the state funding sources have not fully met the state's monetary obligations to public schools, but there is some talk to actually fulfilling the promised amount, according to Mr. Doell.
"That will help our finances, but beyond that we are going to have to move towards a balanced budget in the next year or so," Mr. Doell said. "A zero-based budgeting process is where we know we are going to have this much coming in, and that's all you can use."
With a comprehensive view of the district moving towards a balanced budget, Mr. Doell advocates accountability for spending versus income. Mr. Doell emphasizes the importance of spending less than what the district is bringing in.
"We've built the fund balances, so we can do some things right now without cutting programs," Mr. Doell said. "Then maybe the revenue stream will come up, or maybe we'll have to whittle that down. We have to live within our budget."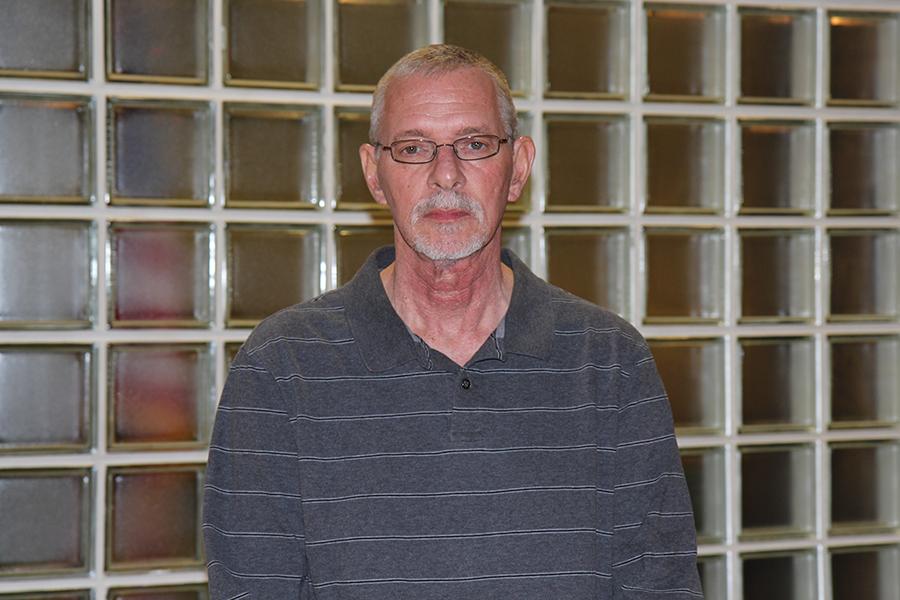 Dr. Keith Kinder
In concern to the funding of RSD, Dr. Kinder directs his concerns to the fiscal issues that affect the District's renovation of buildings.
"Two bond issues and they both have failed, which is unheard of in the Rockwood School District," Dr. Kinder said. "So the financial situation is that we have to keep up the infrastructure of the district."
He believes that programs need to be reviewed before their implementation.
"We have to be stewards of the taxpayer's money and be cognizant and watch the money that RSD spends, and to evaluate programs and only ask for educational programs where we have direct evidence that they work." Dr. Kinder said.
Dr. Kinder believes that the RSD's current monetary methods are sufficient.
"I am O.K. with the present funding arrangement. I have not seen a more equitable approach offered," Dr. Kinder said in his response to the Hub candidate survey, March 4.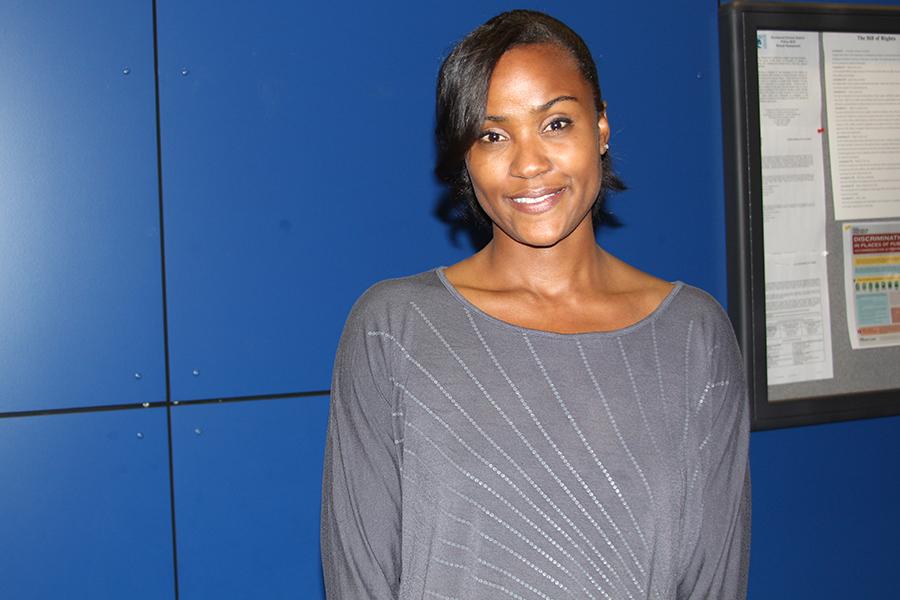 Mrs. Dominique' Paul
Mrs. Paul believes her experience as a Certified Residential Appraiser would bring a needed perspective to the BOE in terms of district finances.
"Rockwood is very closely tied to how the real estate market performs," Mrs. Paul said. "I completely understand the impact that Rockwood has on the real estate in the area."
When families move to a new location, the standing of the local school district is usually a factor. Traditionally, home values are higher when a school district performs well academically, making properties attractive to those buying and selling houses.
RSD struggles to maintain its standard of education with limited funds. Local property taxes provide 65.6 percent of the operating revenue for the district, according to Fingertip Financial Facts for the 2013-14 school year.
"Rockwood is a district that does not have a significantly high real estate development, so every dollar counts," Mrs. Paul said. "Past and current tax increment financing essentially freezes those tax dollars for what could be up to 20 years. Most of this area has been built off of tax increment financing. And to make it simple, 1994 taxes cannot pay 2014 bills. They just can't."
Although public schools do receive money from the federal, state and local governments, the majority of the revenue comes from property taxes. Here is where communication is a key factor, according to Mrs. Paul.
"We are a public school district, and we rely on public funds," she said. "We need to be aware of the municipalities we reside within and what they are doing. [The municipalities] need to be more aware of what Rockwood's doing."
With both children at a young age, Early Education is on the forefront of Mrs. Paul's mind.
"[The new kindergarten program] is $2 million the first year that will be a deficit, but the district was able to come up with a formula that after the third year it will be profitable," Mrs. Paul said. "That's the main issue with the implementation of the kindergarten program, so hopefully that's the first thing that we are able to address and get squared away so everybody can get some peace of mind."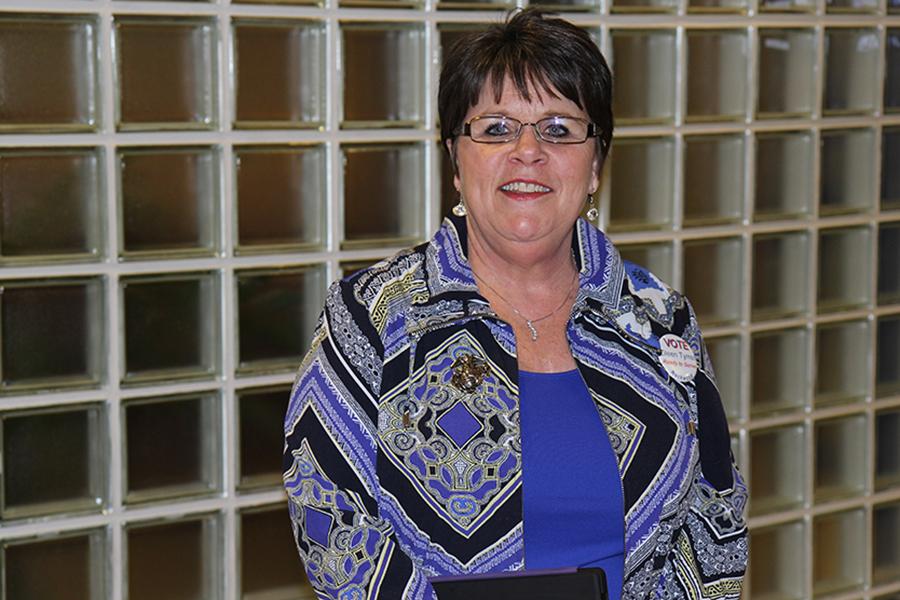 Mrs. Eileen Tyrrell
As the a co-founder of a citizen's coalition in the district, Mrs. Tyrrell has already been involved in advocating what she feels to be necessary to keep the administration honest.
"Because my group is responsible for getting the audit, the administrators got raises, the teachers got raises, the sports staff got raises and we got Tim Rooney," Mrs. Tyrrell said. "So we got fiscally more responsible."
Although Mrs. Tyrrell stated that RS for RS was responsible for bringing the audit, Missouri Auditor Mr. Spence Jackson went on record with the EHS Bugle in the April 27, 2012 issue stating that the audit was a routine operation and that RSD was randomly selected. Read that article here.
Missouri Auditor Tom Schweich went on record with the St. Louis Post Dispatch on March 5, 2013 stating that RS for RS did play a role in the audit along with other factors.
Regardless of whether RS for RS can take credit for the audit, her opinion on the district's finances is clear.
"Do we have to do with less?" Mrs. Tyrrell said. "Yes. Yes we do. But honestly, I think we're underestimating our students to think that they can't do with less."
Because of a lack of trust and responsibility, bond issues have no chance of passing in the district, according to Mrs. Tyrrell.
"What you're doing is putting out this scathing audit to the district, and then you have the audacity to stand up to the community and say, 'But it's for the kids,'" Mrs. Tyrrell said. "Really? No, you should have done it right because you messed with the kids."
The future seems bleak, but she is ready to face the next three years as a decisive member of the BOE.
"Tough choices are ahead of us with declining enrollment, diminishing reserve, no tax increase or bond issue viable," Mrs. Tyrrell said.
Leave a Comment