Introduction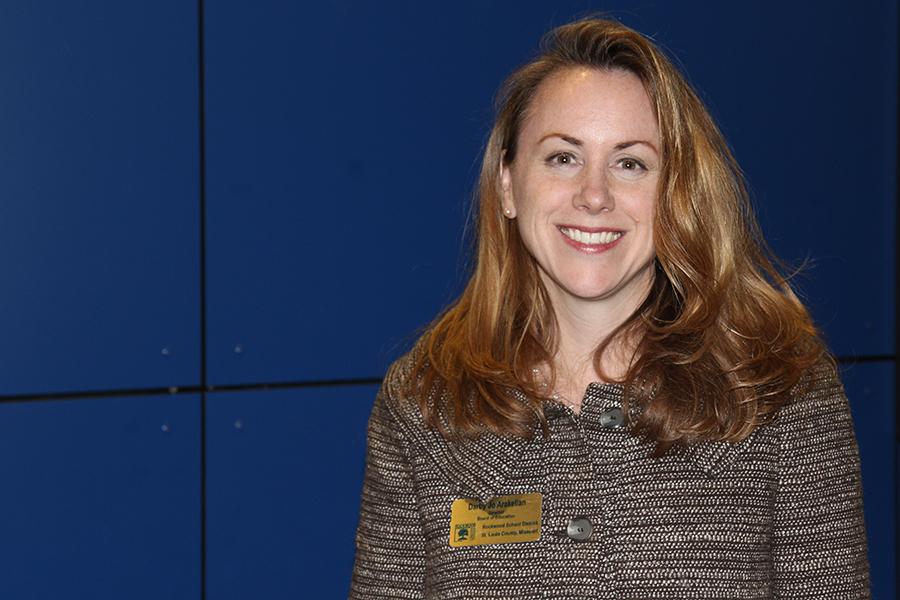 Mrs. Darby Arakelian
"I come from a taxpayer/resident/parent perspective," Mrs. Darby Arakelian, BOE director and candidate for the 2014 election, said. "But I also bring some of my unique business skills to the table, as well. I have strategic consulting in my background; I have forward planning as well as strong communications."
Forward thinking is one of Mrs. Arakelian's qualities that has led her to become involved in the district.
"My oldest is in fifth grade at Babler," Mrs. Arakelian said. "She's going to be here for seven more years and because of that I can either sit back and watch this [district affairs] unfold or I can jump in and try to make a difference."
Listen, learn, research, respond and follow-up. These are the steps she takes on each of the issues that are brought in front of the board, according to Mrs. Arakelian.
"I also have a unique perspective in that I have no special interests," Mrs. Arakelian said. "I'm not going in with someone saying, 'Make sure you vote for this increase in this salary. Make sure you vote for this. Make sure you don't vote for this guy.' I don't have that, and I can go in [to BOE meetings] with a clean conscience."
Mrs. Arakelian is not publicly endorsed by any individual or entity by choice in order to maintain her independence.
"It's very difficult to stay above the fray, but I can say it's a nonpartisan race," Mrs. Arakelian said. "I have friends on both sides of the aisle."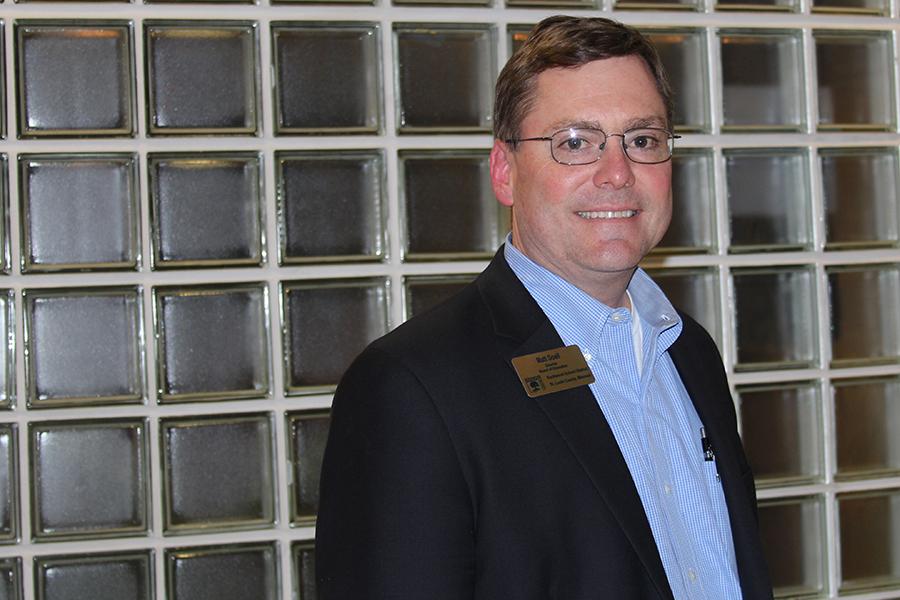 Mr. Matt Doell
While some BOE members have backgrounds in education, Mr. Matt Doell, current BOE director and 2014 candidate, is the opposite.
Professionally, Mr. Doell is an engineer and vice president of Sachs Electric, a business located within Rockwood. Mr. Doell has a degree in electrical engineering and a Masters of Business Administration.
At Sachs Electric, Mr. Doell negotiates with the International Brotherhood of Electrical Workers, the electrical workers union.
Completing his first BOE term and father of Michael Doell, Class of 2013, and David Doell (11), Mr. Doell is no stranger to the Rockwood Community. He is a member of the Eureka-Pacific Elks Club and the EHS Band Patrons Association as well as the Unit Commissioner for Cub Scout Pack 322 and Boy Scout Troop 322.
"About three and a half years ago, the schools decided that the Boys Scouts would have to pay to use the facilities, which hadn't been true in the past," Mr. Doell said. "I understand the reasons why they did what they did, but some of the Cub Scout groups did not have the financial abilities to rent out the facilities. So, a lot of them moved out of the schools. I felt that was a disservice to that program. So that was my trigger. That's what made me say 'Okay, I'll get more involved.'"
A candidate for the BOE must have experience in governance, be educated on district affairs and be an effective leader, according to Mr. Doell.
"I think that those are the things that bring me out from the others," Mr. Doell said. "My background in engineering and business brings a different perspective from the others. Being an effective board member means that you build consensus. I think that I can bring that to the board. I've been doing that already."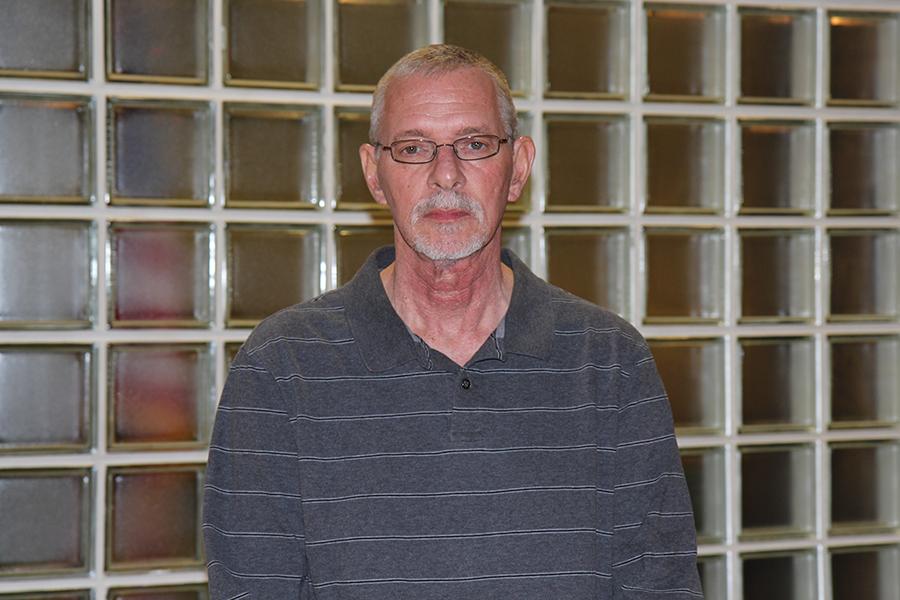 Dr. Keith Kinder
Dr. Keith Kinder has lived in RSD for 27 years and in those years he has been an administrator at EHS for seven years, MHS for three years, and seven years at LHS
In addition to his involvement in the district, Dr. Kinder's daughter, Mrs. Emily McCown, is an assistant principal at Rockwood Summit High School, and his grandson attends Babler Elementary.
After retiring, Dr. Kinder continues teaching in a Master's program at Maryville University where he trains teachers who are seeking their administrative certificate.
This is Dr. Kinder's second BOE campaign after being elected to the BOE in the 2011 election.
"My experience is one of my biggest pluses in the BOE. It's not an easy job, and there is a steep learning curve that you are expected to become familiar with," Dr. Kinder said. "I think from being first a teacher and then a principal for several years I have dealt with a lot of those things on a day-to-day basis."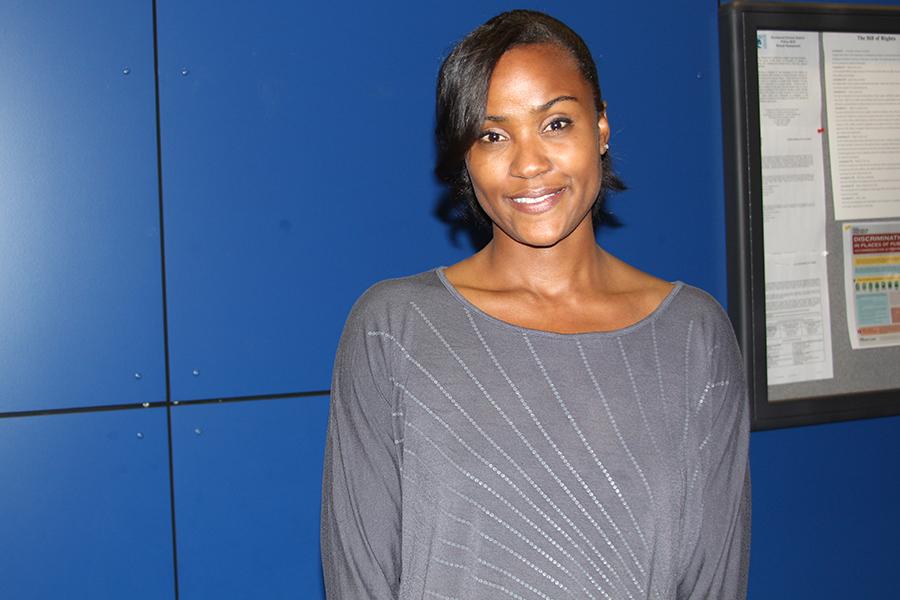 Mrs. Dominique' Paul
Mrs. Dominique' Paul, BOE candidate, believes she will bring an emphasis on communication, representing all members of the community.
"I'm supported by unions, non-union organizations, democrats, republicans, teachers and parents," Mrs. Paul said.
A co-chair of the Rockwood Early Childhood Parent Teacher Organization and a member of the teachers grant committee within the R.E.A.C.H program, she works towards building a sense of community with parents and children through events and activities throughout the area.
Mrs. Paul is the mother of Olivia Paul, age 4, and Isaac Paul, age 5, who are scheduled to attend Ellisville Elementary School.
"Every single decision is going to impact them," Mrs. Paul said. "Of course I'm going to do my due diligence, not just because of my own kids, but also because I care about all of the kids that I'm going to be involved with in Rockwood in the next 12 to 13 years."
Being the wife of Mr. Adam Paul, Ellisville Mayor, could only prove to be an advantage, according to Mrs. Paul.
"People are concerned that my husband is the mayor, but it is an admirable thing that he has chosen to do and be the voice of the people," Mrs. Paul said. "I'm looking to do the same. The most important thing is that I have is a direct line of communication to the public, not just through my husband, but through the various organizations that I'm involved in."
In addition to the R.E.A.C.H. activities, Mrs. Paul volunteers with the Ronald McDonald House, the STL Food Bank and Purple Stride within the St. Louis community.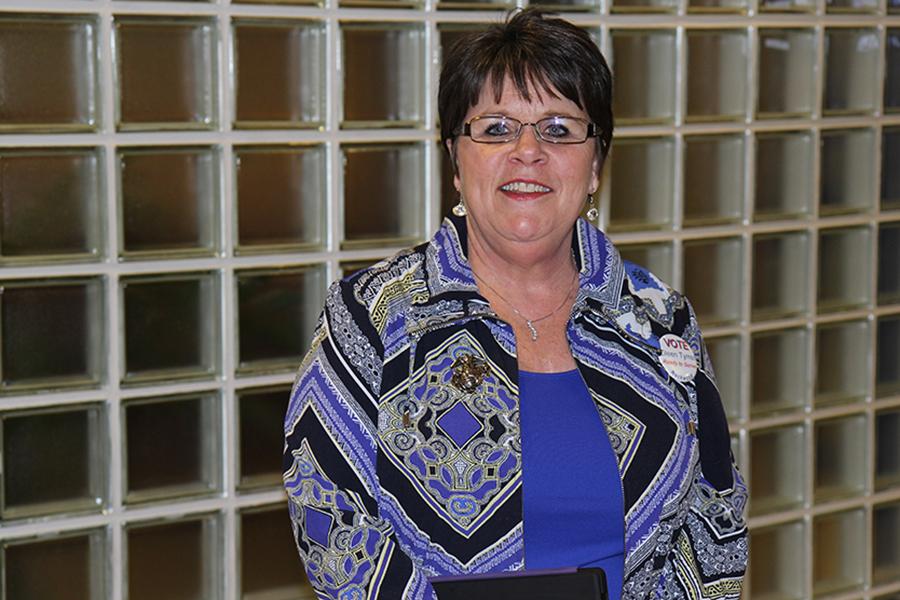 Mrs. Eileen Tyrrell
Mrs. Eileen Tyrrell has been a resident of RSD for seven years. She has lived in four different states and experienced the traditions of four different school districts, two rural and two suburban. Mrs. Tyrrell declined to comment on the names of the other districts her family has lived in.
Her oldest child, Will, graduated from EHS in 2012 and is now serving as a United States Marine. Her daughter, Haley, is currently a sophomore at EHS.
Mrs. Tyrrell began her involvement in the district in 2011 through attendance at RSD board meetings and co-founded a citizen's coalition Rockwood Stakeholders for Real Solutions (RS for RS) in Summer 2011 with Ms. Lisa Hunt Earls.
The coalition includes 391 followers who receive weekly newsletters through email as well as 275 likes on facebook. RS for RS boasts the slogan, "Helping Rockwood Schools Live within OUR means."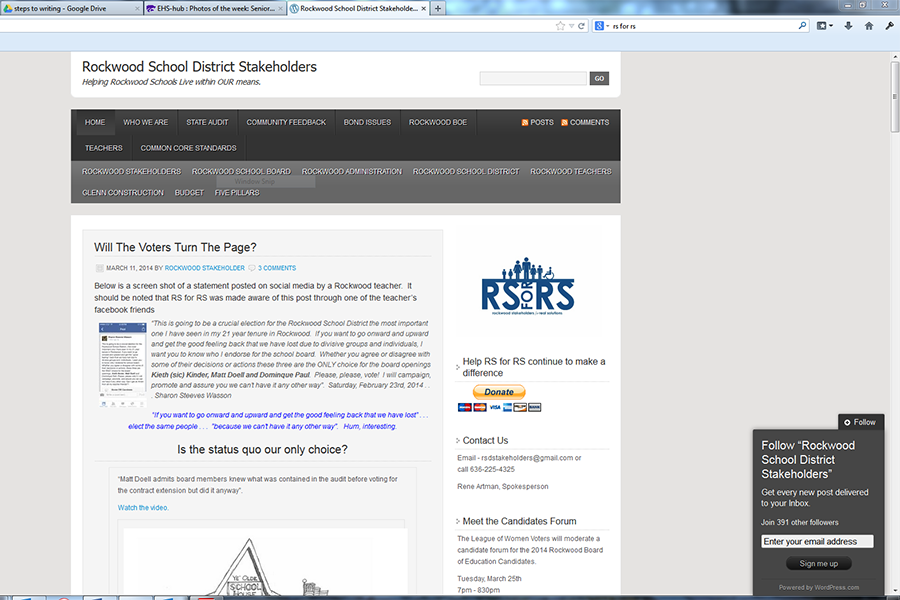 "I would not be putting in the time, the effort and the passion that I have the last three years into running for an office that's for free if I did not care about the teachers and staff of Rockwood," Mrs. Tyrrell said.
Mrs. Tyrrell started getting involved in the issues of the district when her children enrolled in RSD schools; her coalition has led her to become an outspoken member of the RSD community.
"We are not going to solve the problems of this district unless we all come together," Mrs. Tyrrell said. "The major problem, the one thing I'm going to bring over anyone else is that I know what it's going to take to win back the trust of the community."
The failed bond issue, Prop S, from April 2013 is, in her opinion, concrete evidence of this loss of trust.
"It's time to move forward," Mrs. Tyrrell said. "It's time for me to stand up to that community that I've been engaging in for the last three years and say to them, 'Guys, I'm here, but we all need to work together.'"
Leave a Comment