Construction
Taking the audience to the set of the productions physically is the Construction Crew's goal. They work on everything that has to do with the set and scenery.
This crew is one of the largest in etc… which is much needed because they work on the biggest pieces of the production, building parts of houses, creating PVC pipe corn, hay bails and fences.
All kinds of tools are used to make the sets, which is why the construction members have to be very handy and creative to get their job done.
From paint to heat guns and screws to drills they have all the tools locked away in "the cage" backstage.
After the pieces are created the crew isn't yet done.
They have to mark the stage floor with spike tape (a less sticky version of duck tape) to signify where each set piece is designed to go.
Once all their work is done, some of them rather than sitting back and watching the actors and the chorus on stage, change into all black clothes and become runners. The runners are responsible for changing the set very quickly in between scenes during the show; their goal for every show is eight seconds.
Members: The Oklahoma construction crew was lead by Hannah Myers (10). Her job was to keep everyone on task and make final decisions about the set. The construction technicians included Will Crane (9), Kaitlyn Frerking (10), Courtney Lassiter (10 ), Carly McKee (10), Hannah McKee (10), Camryn Ruhl (10), Peyton Waterman (11) and Grace Winegardner (11).
"Construction Crew is like a big family," said Ruhl. "It's really fun because it's like a big clique and then we have special connections with kids from other crews because sound and lights sometimes help with construction too so it's even bigger than it actually is."
Leave a Comment
About the Writer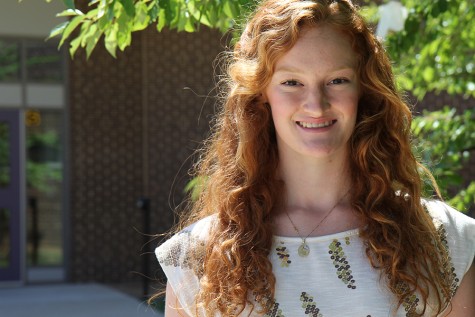 Tiffany Skaggs, Feature writer
Tiffany is entering her second year on the EHS-hub staff and is serving in the position of feature editor for the 2014-2015 school year. Tiffany's likes...