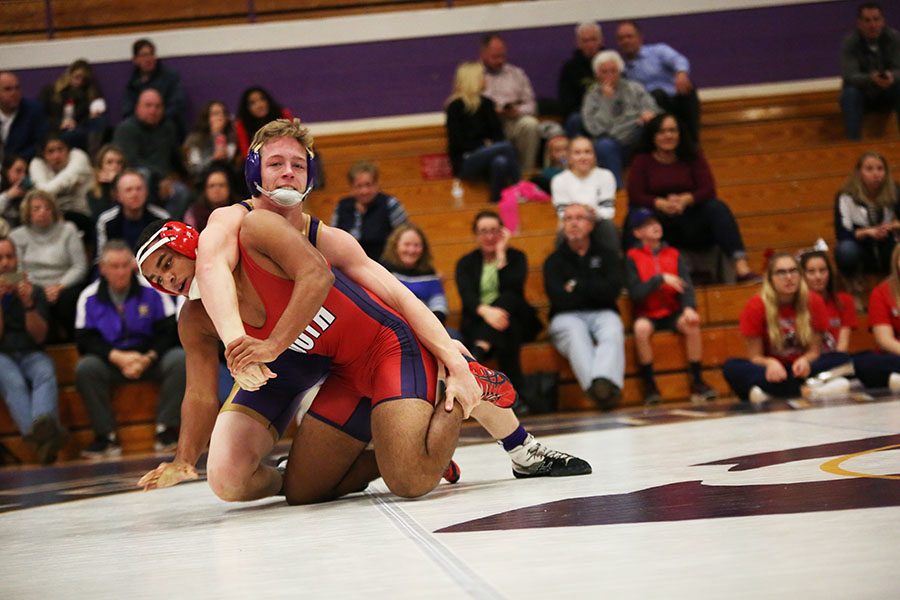 Kyle Dickhaus
For Kyle Dickhaus (182) his fina wrestling season may not have been what he anticipated but the successes he had will be positive memories.
"It was a pretty good season," Dickhaus said. "I enjoyed wrestling with all my teammates."
As a former state champion of the 182 pound class, this wasn't his first state trip, so making it back to the tournament didn't shock him. Regardless, the rush of such an accomplishment will never go away no matter how many times it happens.
"It was expected but it's still exciting to do it," Dickhaus said. "It's a big deal no matter what."
Dickhaus took third place in his weight class which was not an ideal outcome after last year's state victory.
"I was disappointed that I lost my match in the semis," Dickhaus said. "But I'm still pretty proud that I placed in third. It was exciting."
He may not have been a repeat state champion, but placing at the state tournament and winning the third place match is still impressive and commendable the eyes of his coach.
"He returned as a state champion," Mark Gentry, head varsity coach, said. "There were two or three other state champions in his class. This was probably the toughest weight class."
One of these challenges came in the form of Devin Winston, a nationally ranked wrestler who attends Park Hill High School in Kansas City.
"Kyle was the first to land Devin on his back in the entire season," Gentry said. "That was one of the crowd favorites."
As he moves forward in his wrestling career at Lindenwood University, there is no denying the successes he had at EHS 
"I was excited to see Kyle take third," Drew McCollum (225) said. "I will miss Kyle as he leaves."