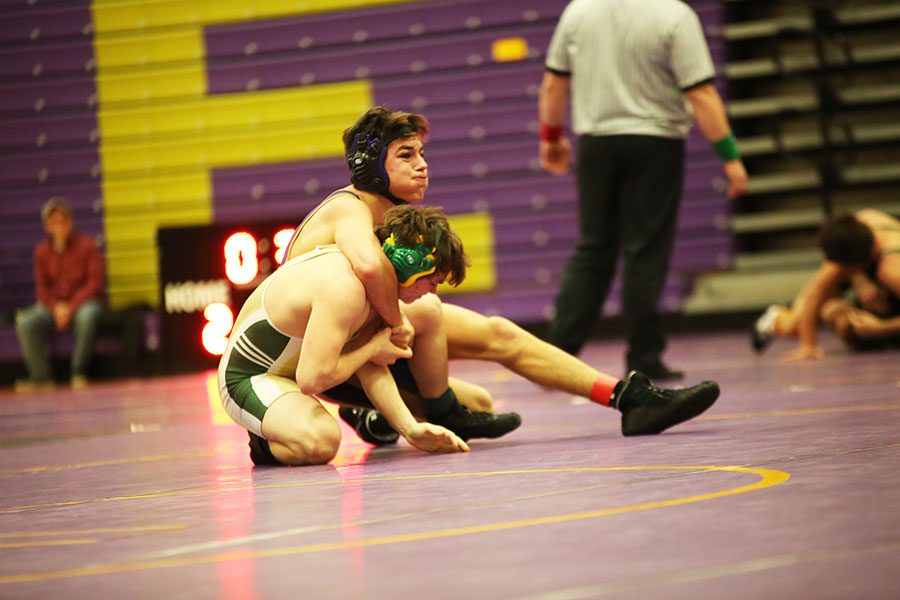 Matt Gentry
For Matt Gentry (195), this wrestling season was all about improvement and growth from his past seasons. His numbers indicate this improvement.
"I did a lot better than I did in my freshman and sophomore years," Gentry said. "I had more wins and less losses."
Gentry attributes his extra work in the wrestling room as to why he successfully returned to the state tournament. He previously advanced to the state tournament in his sophomore year in the 160 pound weight class.
"Opponent wise, I had a lot of tough guys," Gentry said. "But I worked hard in practice and now I'm a two-time state qualifier."
A sixth place finish in his weight class is something to be acknowledged and celebrated, even if it isn't the ideal outcome.
"I could have done better," Gentry said. "But I'm happy with just placing."
The positive mindset is something that he shares with his coach.
"It wasn't the finish that he wanted," Mark Gentry, head varsity coach, said. "But finishing on the podium in the state tournament is something to be proud of."
As a junior, Gentry looks ahead to his last season where he is expected to be a mentor and a leader for his teammates while trying to make some more noise in the heavier weight classes.
"Me and Matt will be leaders of the team," Jake McCollum (225) said. "We will be pushing the room."