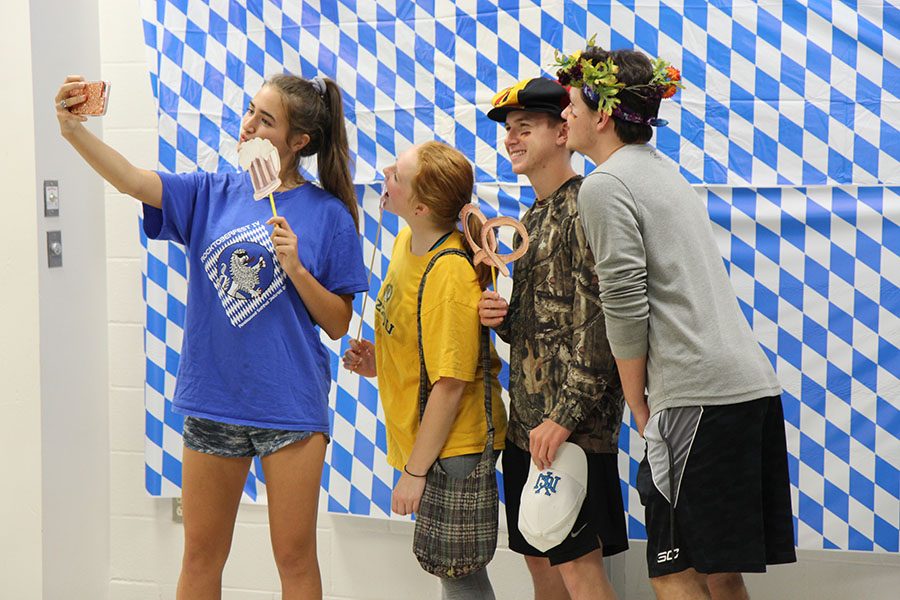 German
When studying German at EHS, significant time is spent on understanding the culture.
"Every semester we have to do two cultural projects," Nick Bode, AP German, said. "Whether that be visiting a fair, or a German restaurant or watching a movie, that helps to show us more about their culture."
Additionally, the German Department looks forward to hosting a group of students from Germany in the fall to stay with Eureka families as an even more direct connection to the language.
Languages like German can help better performance in other subjects.
A study conducted by District of Columbia Public Schools showed that there is a higher level of reading achievement, defined as abilities in vocabulary, comprehension and total reading skills, among students learning a world language than with students who did not.
"It helps you out with English class or ACTs," Jordan Thompson, AP German,  said. "It's awesome to be able to learn another language and actually use it."
Being able to break down words and meanings within them is a skill that can be applied to other subjects.
"It helps me build upon the base of certain words and it helps me learn larger English words or more obscure words that I would never learn before," Henry St. Clair, German 4, said.
The goal is to gain knowledge about new perspectives of an idea along with a new way of communicating.
"Learning a second language introduces you to a second culture," Matthew Hillebrand, German, said. "It introduces you the the way other people think, live their lives and how they view the world. It usually has the consequence of opening your mind and making you more accepting."
Naturally, when opening minds up to learn a new language, pieces of that part of the world can come with it.
"It's not just learning about other cultures," Bradley Klages, World Language Department supervisor, said. "The world has no borders anymore, so it's important to know what's going on outside of our teeny-tiny spot in the world."