Opinions: Senior send-off: Jon Hoeflinger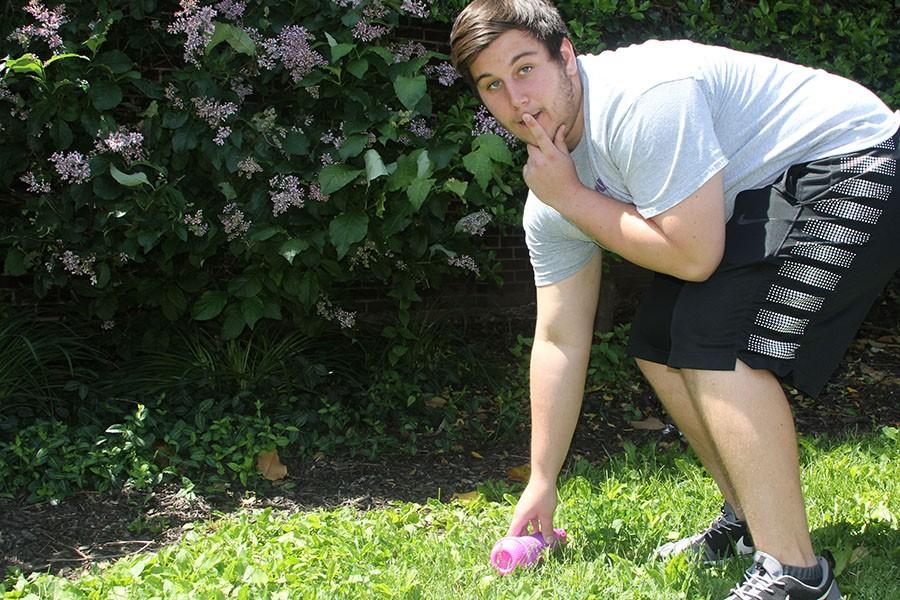 When I walked in room 704 for the first time I never knew that I would spend the rest of my high school career here.
I became a part of the Hub family. No matter who I was or what I did, I was a part of the family. If I was an athlete, theater, band or an A+ student it didn't matter. I was a part of a family.
It's hard to believe I'm leaving already.
Four years, three different classes, three different jobs, and here I am.
I was the utility man. I was online community editor. I made videos. I basically started Sports Center my junior year. And now I'm writing this column, and let me tell you, the one job I could not do, was write.
But I'll give it the old college try.
I can't tell you how hard it was trying to contact coaches, aka: a brick wall, for the results of every game. Getting scores for football, basketball, soccer, baseball, track, everything, was pulling-your-hair-out type of stress. But besides all of the crap I dealt with, it definitely changed me as a person.
For the most part, I started to work more efficiently.
I figured out how to manage multiple things at a time, thanks to Sports Center.
I figured out how to harass coaches by blowing up their email accounts. The result: getting scores faster.
If I need or want something I have to go get it. I can't wait for it. I have to take the initiative. Everything will not be handed to me. I will never forget the lessons I have leaned here.
I will miss room 704.
I'm going to miss all of the personalities I got to know, especially Mrs. Elisha Strecker.
If weren't for her, I'd never would have learned the concept of accountability. When I'm missing scores it's my fault (sometimes the coaches but for the most part it's mine). I'm responsible for my actions, even when I mess up (89 percent of the time… okay maybe 93 percent of the time).
EHS-Hub, it's been real.
Leave a Comment
About the Contributors
Jon Hoeflinger, Sports Center Staff
Jon is a senior who is entering his final year on hub staff, and he has been involved with publications his entire time at EHS. Things Jon likes include...
Mary Kay Gagnepain, EHS- hub Editor- in- Chief
This is Mary Kay's second year on staff. You can follow her on twitter @mkgagEHS_hub. Her hobbies include hanging out with friends, and collecting unique...