Emoji madness
Apple has recently released the new iOS 9.1 update. On top of solving some bug fixes from past update, iOS 9, the new Apple update introduces a wide range of new emojis.
Favorites: 

 The pumpkin. It's cute. It's funky. And it's a perfect addition to the Halloween spirit.

This emoji is an easy way to tell someone that you're thinking about the non-sense they just sent to you.

It's a lion. This emoji is almost as good as the tiger!

 Not sure if this is an adorable little nerd or a goofy looking hipster, but either way it's pretty amusing.

 Perfect to send to an overly girly best friend. Honestly… It's just fun.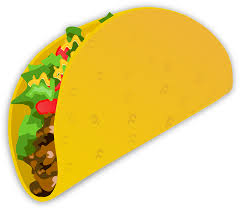 Food lovers unite. "Hey, lets (insert taco emoji here) and chill."

 Need to hit up the gym? Ask your buddy without even saying a word.