2016 senior columns: Leaving a mark: Drew Guise
So here we are. The end of 12 years in the Rockwood School District.
The end of high school; the best four years of my life.
The end of the relationships with all the amazing people I've met throughout high school. I loved each and every one of you.
This marks the end of my youth…
But the beginning of a new chapter.
Sike.
---
Honestly I've never met more people I truly did not like at a single place than in the halls of Eureka Senior High School.
And I'll probably keep in touch with most of you through social media or via the fact that a lot of us will end up right back here in Eureka someday or perhaps never leave.
However, this is not going to be a roast-fest of everyone who has done me wrong.
Each bad teacher, ridiculous punishment, pointless homework assignment, or student who obnoxiously revved the engines of their Stang or Big Rig in the parking lot has a special place in my heart, and I can't wait to never see some of you again.
I'm not exactly known for being a politically-correct, soft-spoken liberal, and I'm certainly not going to change now. This is probably going to be the funniest, but realest column you've read so far. Not that I didn't honestly love the others, I just figured I'd go a different route with this. A detour, if you will.
High school is full of highs and lows (no pun intended).
I've been a teacher's worst nightmare and favorite student all in the same class, just ask Strecker. That same independence that makes me such a focused journalist can also make it hard for others to love me.
I've pissed off a lot of liberals, trolled my fair share of rednecks, fought for what I believed in, won awards (Glory of Missouri: Justice) and "won" suspensions (five days to be exact).
I've made so many friends, fallen for too many girls.
I've discovered a lot of who I am as a person: stubborn, focused, fearless.
I've grown. I've changed. I've matured.
Everyone always says if they could go back, they wouldn't change a thing.
That's a load of horse manure.
I have a four-page list of things I'd love to redo. Girls I'd love to chase, friends I'd like to have back, tests I should've studied for, and male parts I should NOT have drawn on SMARTboards.
But I have found the key is to not dwell on the mistakes rather focus on the things I've have gotten right.
The smiles I've produced, the laughs I've instigated and the relationships I have.
I really want to use these last few lines to thank a few people who have meant so much to me this year: Mrs. Elisha Strecker, Ryan Bircher, Blake Smith, Jack Sauter and Kendra Coughlin. I love all of you like family, and I know we will have life-long relationships.
I also want to acknowledge my editor-in-chief, Mary Kay Gagnepain. I didn't battle with anyone more than her, but I also didn't respect anyone more in here. Our love/hate relationship helped me grow so much as a journalist, and as a person, and I thank you for that.
---
Signing off one last time,
sports tweeter extraordinaire

yearbook helping hand

occasional writer

Sports Center family member

1/2 of Draden

Strecker's second biggest headache (Ryan)

Katie Dames' biggest fan

Kelsey Rolofson's favorite conservative/snapchat BFF

class clown

and Mr. Publications 2016
Drew Guise
Leave a Comment
About the Contributors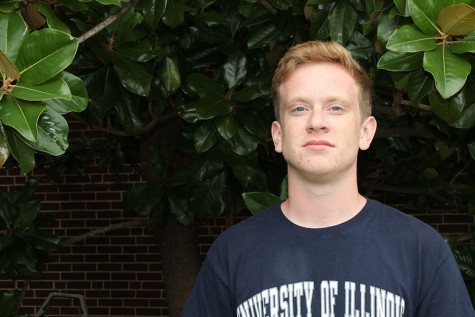 Drew Guise, EHS-hub Sports Writer
This is Drew's first year on staff. You can follow him on twitter @guiseEHS_hub.

His hobbies include drumming, playing guitar, and hitting dingers in...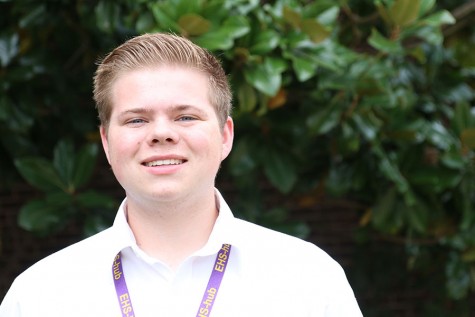 Ryan Bircher, Resource Editor- DMP EHS-hub Eurekana
This is Ryan's second year on staff. You can follow him on twitter @rbircherEHS_hub. Ryan has worked at Walmart for 2 years. His favorite food is chicken...