Fresh faces: Josh Stolz (9)
Fresh faces are all around. The Hub will be interviewing the people that wander the halls every day, so we can put a personality to the stranger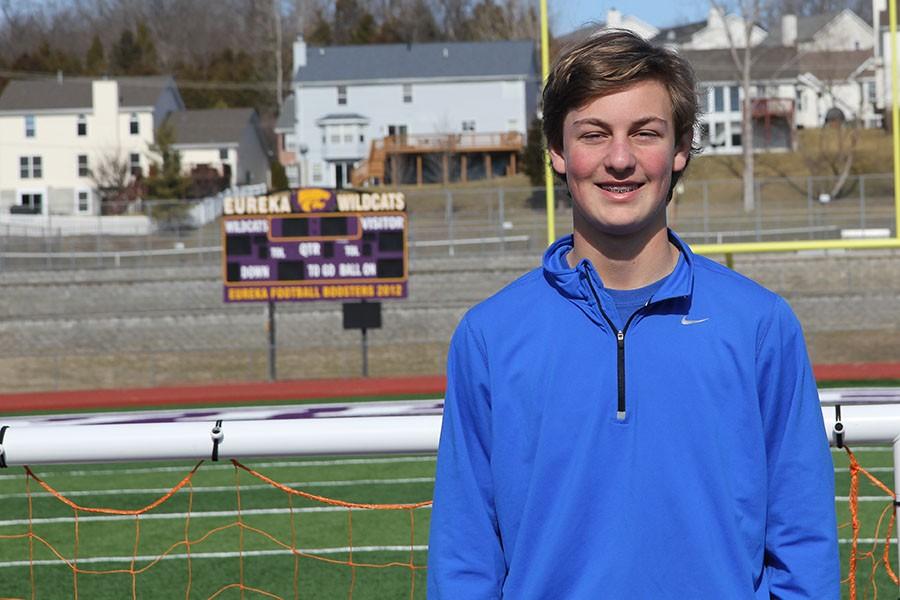 "I went to Holy Infant for grade school, kindergarten through eighth grade. It was a different experience from public school. Coming to Eureka, I got to experience a totally different point of view.
Eureka is a very friendly environment, with a huge amount of school spirit.
I am playing Lacrosse now and in the fall I'm going to play soccer. This past season I was the goalie for the freshmen team.
I like to play lacrosse because you are moving a lot so there is a lot of action going on. I like that you are hitting people and that you always have to be aggressive.
My favorite part is that I get to continue to meet new guys and make new memories."
Leave a Comment
About the Contributor
Hannah Mellor, EHS-hub staff
This is Hannah's third semester on the EHS hub staff. She writes her own opinions column and is a news reporter.

You can follow her on Twitter @hmellorEHS_hub....