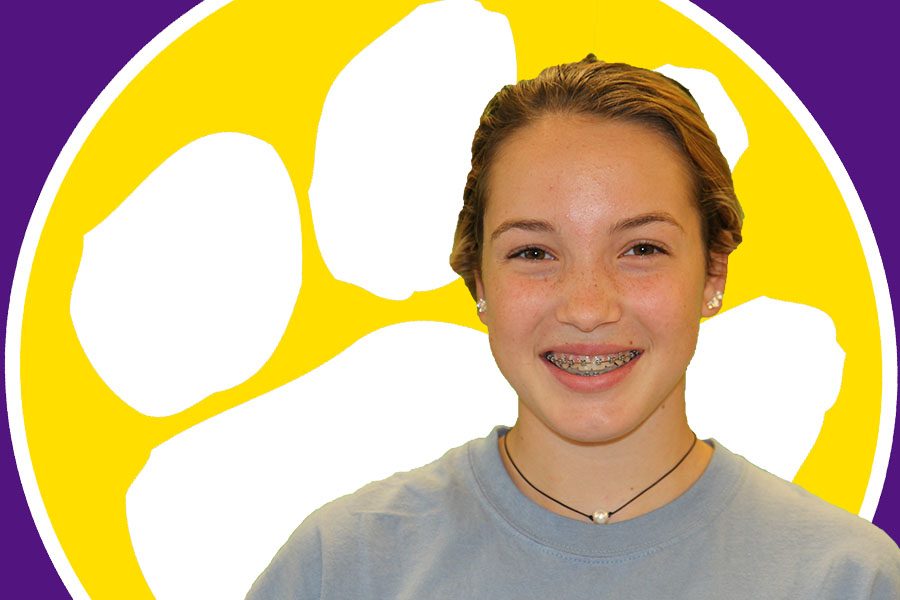 This is Hannah's third semester on the EHS hub staff. She writes her own opinions column and is a news reporter.
You can follow her on Twitter @hmellorEHS_hub. Hannah's hobbies include playing volleyball and writing columns.
A fun fact about Hannah is that she loves crazy adventures. A message Hannah would like to share with the world is to enjoy the little things in life. Her dream job is to be a sports reporter for ESPN.
Hannah Mellor, EHS-hub staff
Mar 22, 2017

Opinions: The little things: Reaching out for adventure

(Story/Media)

Mar 01, 2017

Opinions: The little things: Up in arms

(Story/Media)

Feb 23, 2017
Feb 08, 2017

Opinions: The little things: The final form of love

(Story/Media)

Jan 25, 2017

Opinions: The little things: Just a reminder

(Story/Media)

Jan 11, 2017

Opinions: The little things: Relationships worth fighting for

(Story)

Jan 06, 2017

Enrollment day information

(Story)

Dec 14, 2016

Spreading holiday spirit before finals

(Story/Media)

Dec 07, 2016

Opinions: The little things: Hello, I love you

(Story/Media)

Nov 23, 2016

Opinions: The little things: Half full, half empty

(Story)

Nov 18, 2016

Piling on the stress

(Story)

Nov 09, 2016

Opinions: The little things: Seeing clearly

(Story/Media)

Nov 04, 2016

Know/inform/care

(Story/Media)

Oct 26, 2016

Opinions: The little things: Expiration dates

(Story/Media)

Sep 28, 2016

Opinions: The little things: "Me, myself and I"

(Story/Media)

Sep 14, 2016

Opinions: The little things: All the "whys"

(Story/Media)

Aug 31, 2016

Opinions: The little things: Hello

(Story/Media)

Aug 19, 2016
Aug 17, 2016

Last ten: Officer Brett Grittini: Reporting for duty

(Story/Media)

May 03, 2016

Tough competition

(Story/Media)

Mar 07, 2016

Pointing in a different direction

(Story)

Feb 16, 2016

Fresh faces: Josh Stolz (9)

(Story/Media)

Feb 02, 2016

Fresh faces: Tyler Kennedy (9)

(Story/Media)

Jan 27, 2016
Jan 14, 2016
Jan 14, 2016