High hopes
Dance team heads to national competition
Updated Feb. 3
Golden Line is going to Nationals at the ESPN Wide World Sports in Orlando, FL to compete with teams from across the country, Jan. 29-Feb. 2. Last year they placed 15th in the nation.
"Every year I tell myself that it's not about the placing," Zoe McCarthy, Golden Line captain, said. "It's about doing the best we can do and trying our best, knowing that we did the best and we couldn't do any better."
Right now doing their best requires a little more than usual. Recently the team lost the aerobics room during the flood, leaving with them no place to practice every day after school.
While Coach Kara Mueller declined to comment, Mrs. Betsy Cuquet, assistant coach, addressed the team climate.
"It might be a hardship physically as far as dancing, but it has brought them together as a team," Coach Cuquet said. "So that's a strength because they are stronger than ever."
That strength will be needed while they compete at the national level.
The competition consists of three levels (preliminary, semi-finals and finals) for the four categories of High Kick, Hip Hop, Jazz and Pom. Teams can enter dances in a maximum of two categories.
Golden Line will be competing in the Jazz and Pom categories. Members hope to advance in each category.
"We have really awesome stamina," McCarthy said. "We work so hard every single day after school."
Coordinating every move of 25 girls at the very same time is no small feet. They are a big team of 27 (25 performers with two alternates).
"We want to make sure everybody is in uniform, looks exactly the same and can hit all our turns and do all the dances with as much energy as we can." McCarthy said.
And the competition is tighter this year in the Large Varsity Division since fewer teams are competing. For example, 15 teams advanced to finals last year, but this year only nine will make that cut.
"I really want to experience something large with a team and something that is bigger than myself," Jensen Bee (9) said. "We are trying to get to the point where we beat what happened last year."
The team's goal is to advance to finals in both categories.
"These are some of the finest dancers physically that I have seen," Coach Cuquet said. "They have a lot of talent, and they know how to create a routine, to spotlight that talent and how to work together."
The advantage to the venue is that Universal Studios and Disney World are right outside the doors.
"It's the memories we make riding the rides," McCarthy said.
No matter the results of the competition, team members will share magical moments.
Golden Line placed fourteenth in jazz and fifteenth in pom.
View Comments(1)
About the Contributors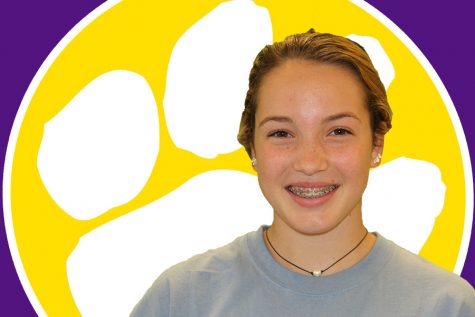 Hannah Mellor, EHS-hub staff
This is Hannah's third semester on the EHS hub staff. She writes her own opinions column and is a news reporter.

You can follow her on Twitter @hmellorEHS_hub....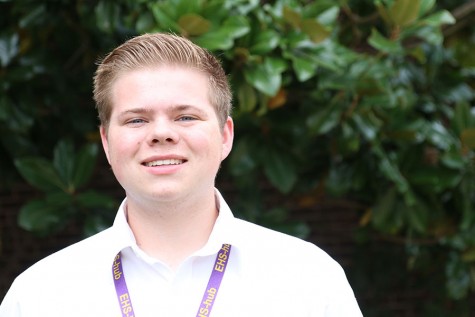 Ryan Bircher, Resource Editor- DMP EHS-hub Eurekana
This is Ryan's second year on staff. You can follow him on twitter @rbircherEHS_hub. Ryan has worked at Walmart for 2 years. His favorite food is chicken...